AE Living is a distinguished brand that harmoniously melds luxury and contemporary design, redefining the concept of "fine living." With a global vision and a dedication to refinement, AE Living crafts spaces that epitomize sophistication, comfort, and modern elegance.
AE Living entrusted Savvytree to reimagine its online presence and encapsulate its ethos of luxury-meets-contemporary design in a captivating website. The objective was to create a digital platform that mirrors AE Living's commitment to fine living, showcases its portfolio of exquisite designs, and establishes a strong online identity to resonate with a discerning clientele.
Project Name
AEliving Website Development | Interior Design
Our Role
Website Development
The website's design reflects the fusion of opulence and modernity AE Living is known for. The font selection balances sophistication and legibility, ensuring an effortless browsing experience.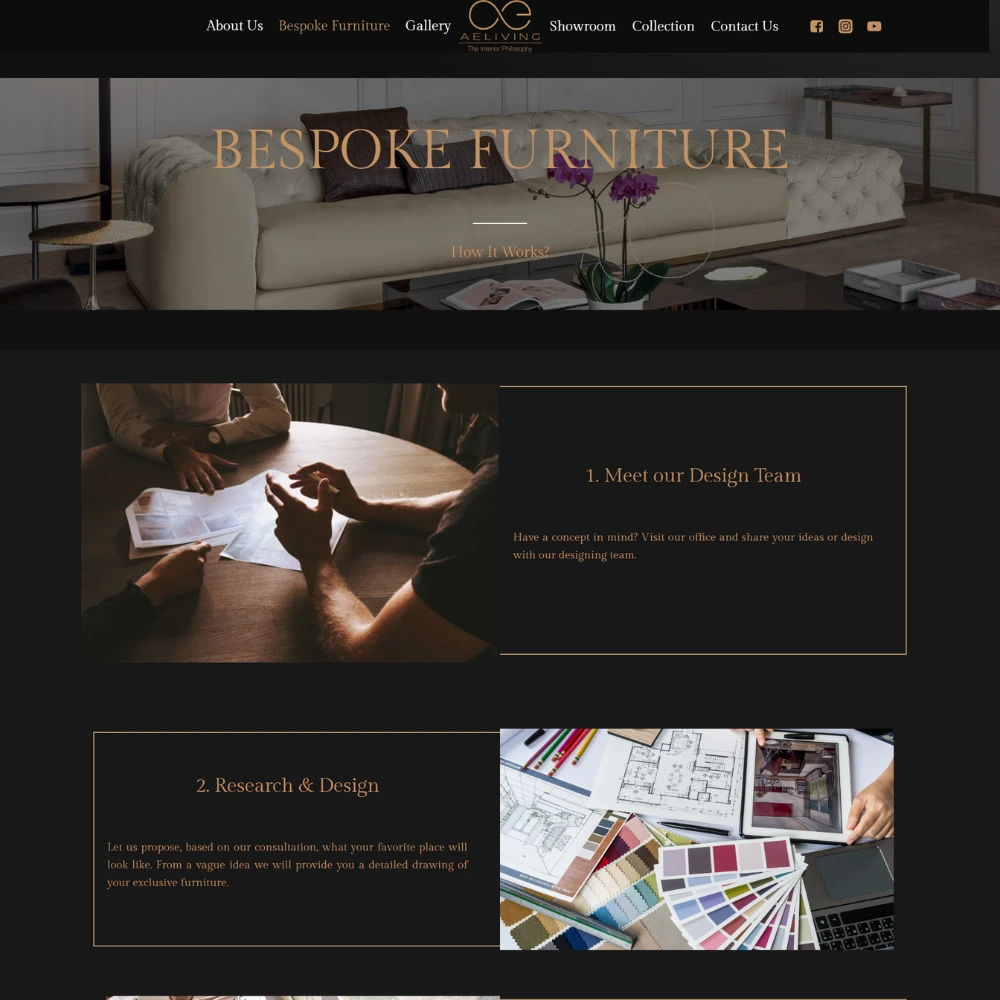 The color palette was thoughtfully curated, featuring a blend of muted neutrals and accents of bold, luxurious hues, conveying a sense of refinement.
Striking visuals punctuate the website, showcasing AE Living's portfolio in high-resolution images that capture the intricate details and grandeur of each design. 
Recognizing the significance of mobile accessibility, we ensured the website's responsiveness across all devices. The mobile version retains the brand's refined aesthetics while adapting to smaller screens, delivering a seamless user experience on smartphones and tablets.
The collaborative effort between AE Living and Savvytree has resulted in a website that is not only visually captivating but also embodies AE Living's philosophy of luxury and contemporary living. The redesigned website is an immersive showcase of AE Living's design prowess, resonating with a discerning global clientele seeking fine living experiences.
By establishing an online identity that mirrors AE Living's dedication to refined design, the website has become an invaluable tool for attracting and engaging potential clients.