Social Media For Arassa Weaves | Luxury Clothing Brand
Arassa Weaves, a premium Banarasi handloom brand, approached Savvytree because they wanted to build a social media presence for themselves that could be accessed globally. They recognized the need to establish a strong online presence to reach a wider audience, expand their customer base, and stay competitive in the digital age.
Arassa Weaves wanted us to help them achieve the following goals:
Increase brand awareness and visibility on social media platforms

Attract and engage potential customers by showcasing their unique and high-quality ensembles

Establish Arassa Weaves as a trusted and recognized brand globally
Project Name
Social Media For Arassa Weaves | Luxury Clothing Brand
Our Role
Social Media Marketing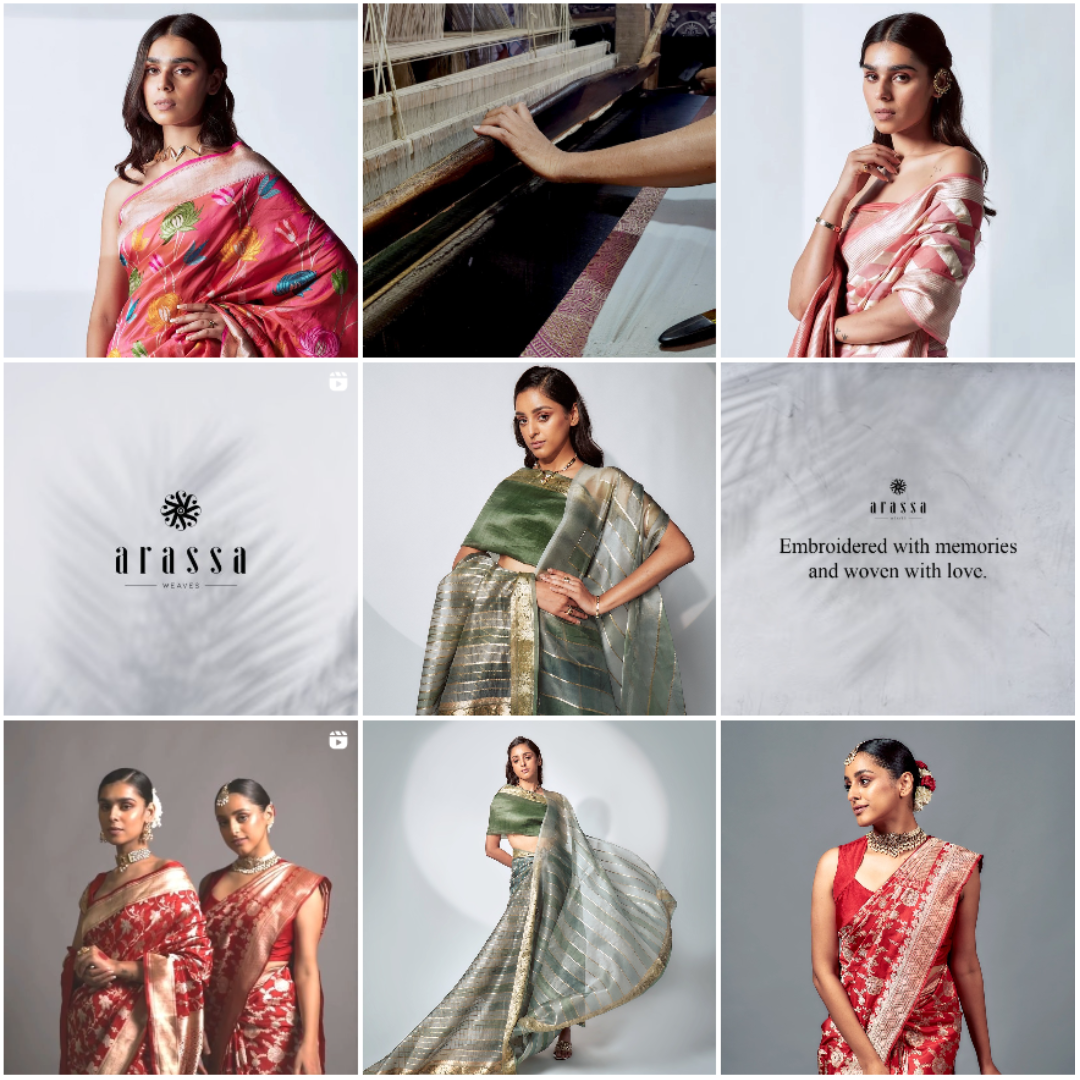 We devised a comprehensive social media marketing strategy that included the following:
Conducting market research to identify potential customers and competitors

Developing a content calendar that included engaging posts, stories, and reels showcasing the beauty and craftsmanship of Arassa Weaves products

Creating and optimizing social media profiles on platforms like Instagram and Facebook

Collaborating with influencers and bloggers to promote Arassa Weaves products and increase brand awareness

Providing exceptional customer service and responding promptly to customer queries and feedback
Digital technology has made our world more transparent and interconnected, posing new challenges and opportunities for every business. A holistic, user-centric perspective is what truly sets one apart.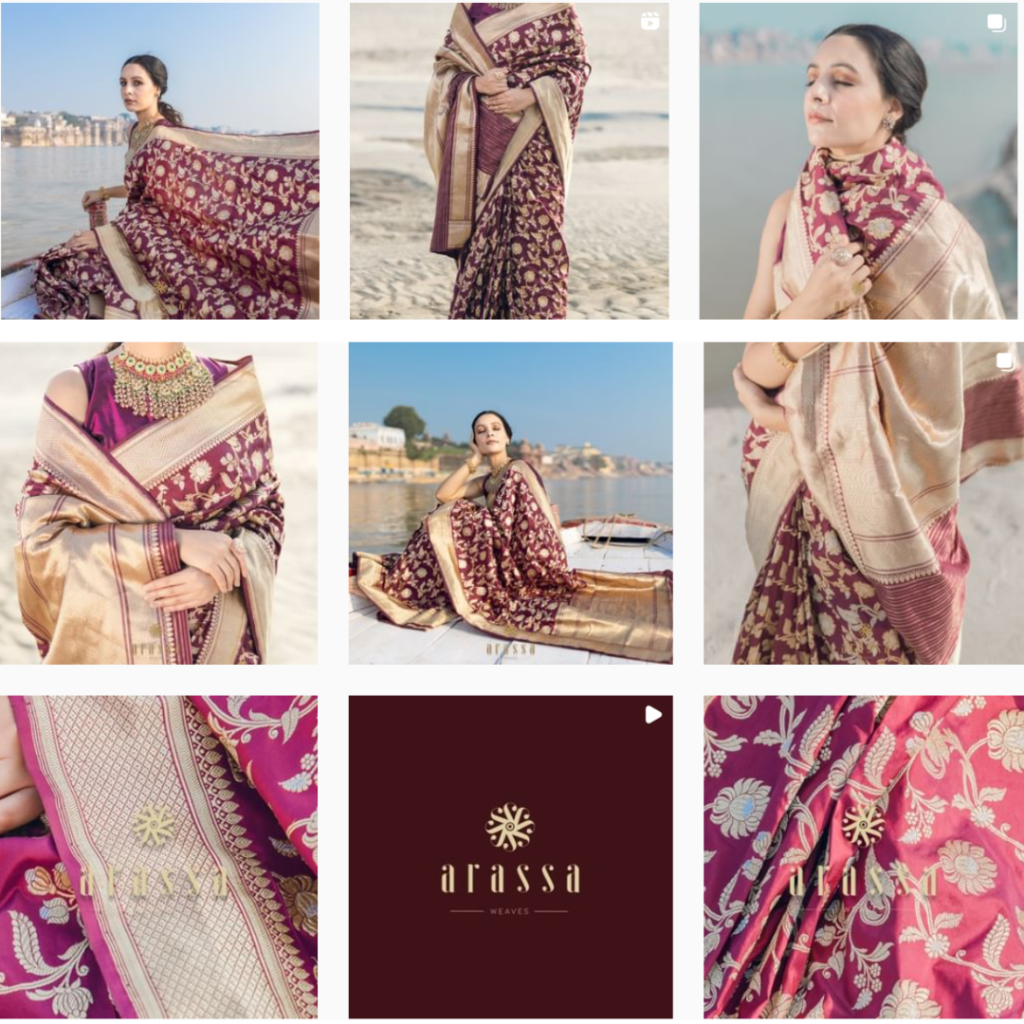 We wanted to create a visual identity that aligned with their brand values and showcased the beauty and craftsmanship of their products. We knew the grid layout would be the first thing potential customers would see when they landed on Arassa Weaves' social media profiles, so it was essential to making a great first impression.
To start, we worked on a color palette inspired by the colors used in their products. We used warm, earthy tones synonymous with their brand and the Banarasi handloom industry. We wanted to create a sense of harmony and balance in their grid layout, so we used a consistent color scheme throughout their social media channels.
We knew that the beauty of their products was in the intricate weaving techniques used to create them, so we incorporated high-quality imagery that showcased the details of each product. 
We also paid close attention to the captions and messaging used in their grid layout. We wanted to create a voice for their brand that was both approachable and informative. We used a friendly and welcoming tone and incorporated information about their products and the Banarasi handloom industry.
We created a brand identity that resonated with their values and resonated with their audience. The result was a grid layout that was aesthetically pleasing, engaging, and effective in driving business growth for Arassa Weaves.
Implementation and Results
We achieved impressive results for the brand, 
Established Arassa Weaves as a trusted and recognized brand in the Banarasi handloom industry

Engaged with customers through social media, leading to increased customer satisfaction and brand loyalty
We have been working with Arassa Weaves for over a year now, and in this time, we have helped them to establish a strong and recognizable brand identity on social media. 
Our content has resonated with their audience, resulting in a significant increase in followers and engagement on their social media channels. Additionally, our strategy has helped drive traffic to their website and increase online sales.
Our collaboration with Arassa Weaves has been a successful partnership, resulting in an aesthetically pleasing social media grid and tangible business growth.
As your budget progresses and evolves, continue referring to your SMART objectives. Stay focused and remember your goals – they will always inform what your next step will be!