Badshah Group is a renowned architectural and interior design company known for creating abundant and innovative spaces. With a reputation for excellence and uniqueness, Badshah Group caters to high-profile clients seeking bespoke designs that harmonize aesthetics and functionality.
Badshah Group approached Savvytree to revamp its online presence and elevate its brand image through a new website. The objective was to create a digital platform reflecting the company's commitment to luxury, creativity, and meticulous attention to detail while captivating potential clients and highlighting their extensive portfolio.
The redesigned website exudes sophistication and elegance, mirroring Badshah Group's commitment to luxury designs.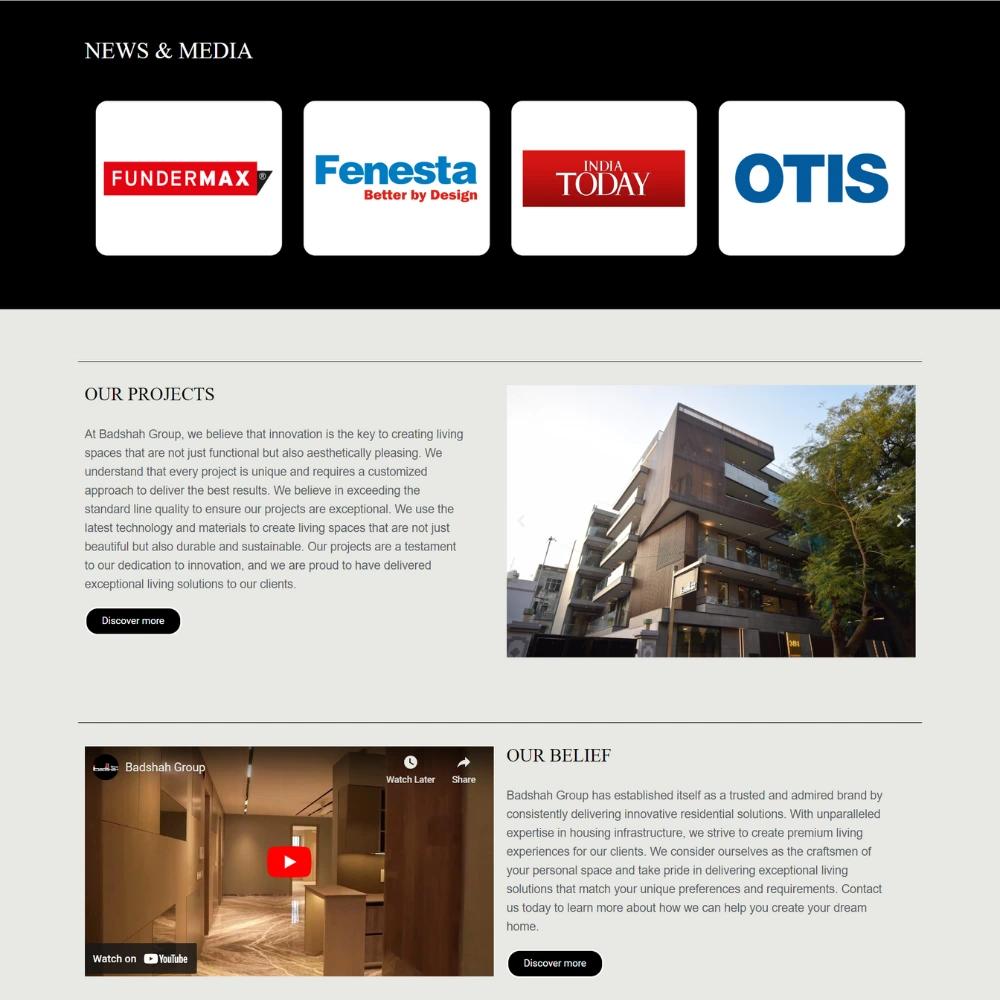 The font choice balances elegance and readability, ensuring seamless navigation and ease of comprehension.
A carefully curated color palette was employed, featuring a mix of neutral tones and bold accents. 
Luxurious imagery showcases the stunning interior and architectural designs that the Badshah Group is renowned for. 
The website incorporates high-resolution images of completed projects, displaying intricate details and capturing the essence of each space.
The user experience was designed to be intuitive, immersive, and informative.
The mobile version retained luxurious aesthetics and simplified navigation, offering a seamless user experience on smartphones and tablets.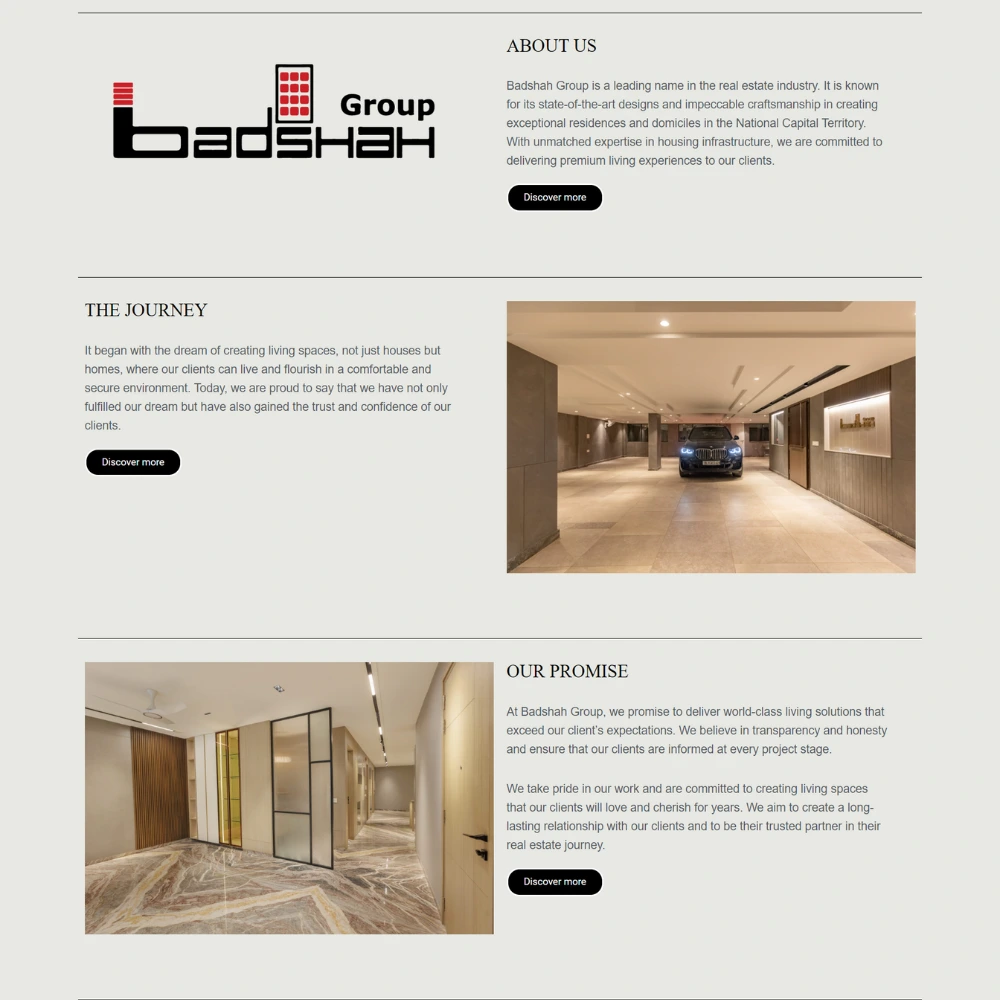 The redesigned website showcases Badshah Group's extensive portfolio of architectural and interior masterpieces while offering an immersive and user-friendly experience to potential clients