Social Media For Bestech Cookware | Cookware Brand
Bestech is a premium quality cookware brand that prides itself on providing the best cooking experience for its customers. With a motto of "Cook with the Best," Bestech offers a wide range of cookware products known for their long-lasting durability, extra strength, and 100% safety assurance. Backed by the latest technological advancements, Bestech cookware is reliable and affordable.
Project Name
Social Media For Bestech Cookware | Cookware Brand
Our Role
Social Media Marketing
Bestech had the following objectives for its social media marketing campaign:
Establish a meaningful and impactful brand presence on social media.

Develop a content strategy and plan for social media platforms.

Define and maintain a consistent brand tone across all platforms.

Achieve business goals through effective paid marketing campaigns.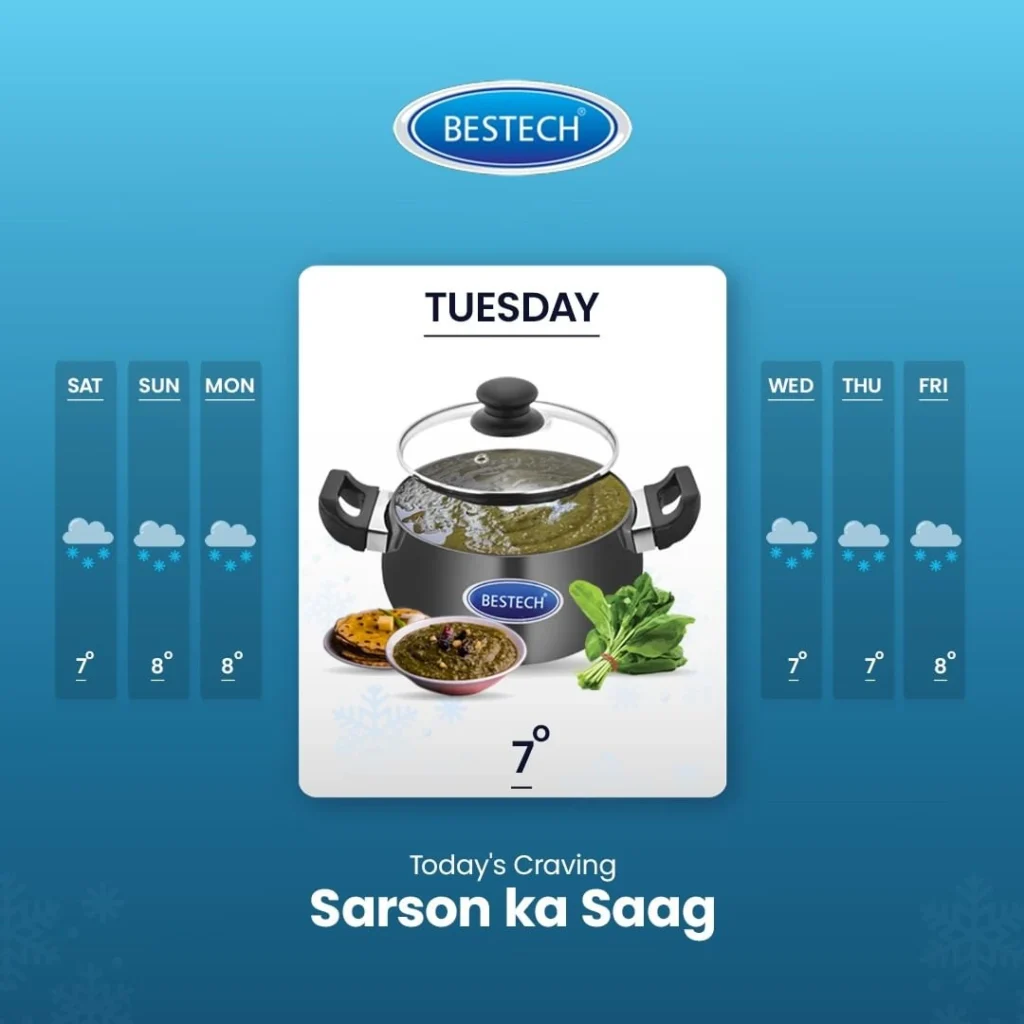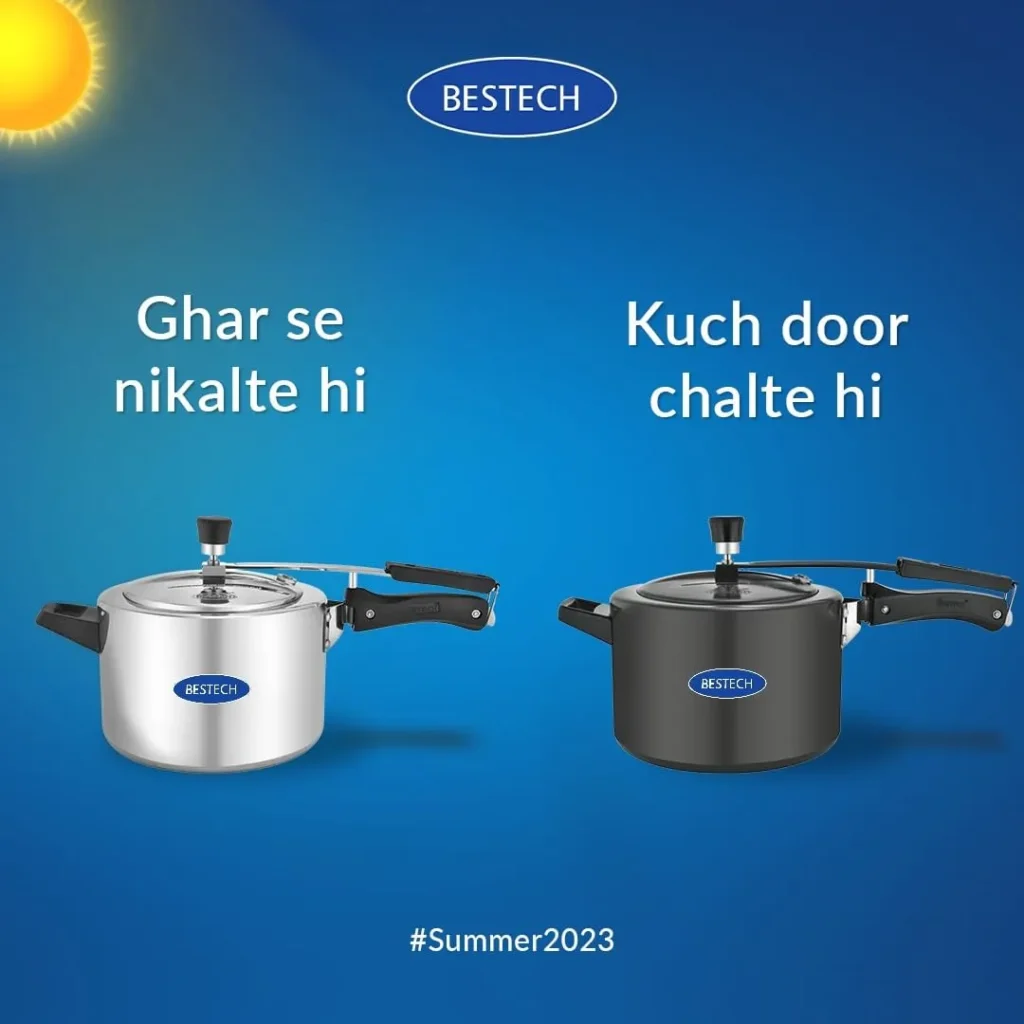 To achieve these objectives, the following strategies were implemented for Bestech:
Brand Presence: The brand focused on creating a strong presence on social media platforms, which involved regular posting, engagement with the audience, and building a community around cooking enthusiasts.
Content Strategy: A comprehensive content strategy was developed to cater to the target audience's interests and needs. 
Consistent Brand Tone: A distinct, witty, conversational tone was established to reflect Bestech's premium quality and reliability.
Through implementing a comprehensive social media marketing strategy, we accomplished the brand's objectives of establishing a meaningful brand presence, developing a content strategy, maintaining a consistent brand tone, and achieving business goals. This led us to build trust and loyalty among cooking enthusiasts effectively.