Social Media For Indomeals | FMCG Brand
Indomeals provides convenient ready-to-eat fast food sachets that can be heated for 3 minutes and consumed immediately. Focusing on catering to the busy lifestyles of workaholics and office-goers, Indomeals offers a range of quick and delicious meals perfect for individuals on the go.
Project Name
Social Media For Indomeals | FMCG Brand
Our Role
Social Media Marketingn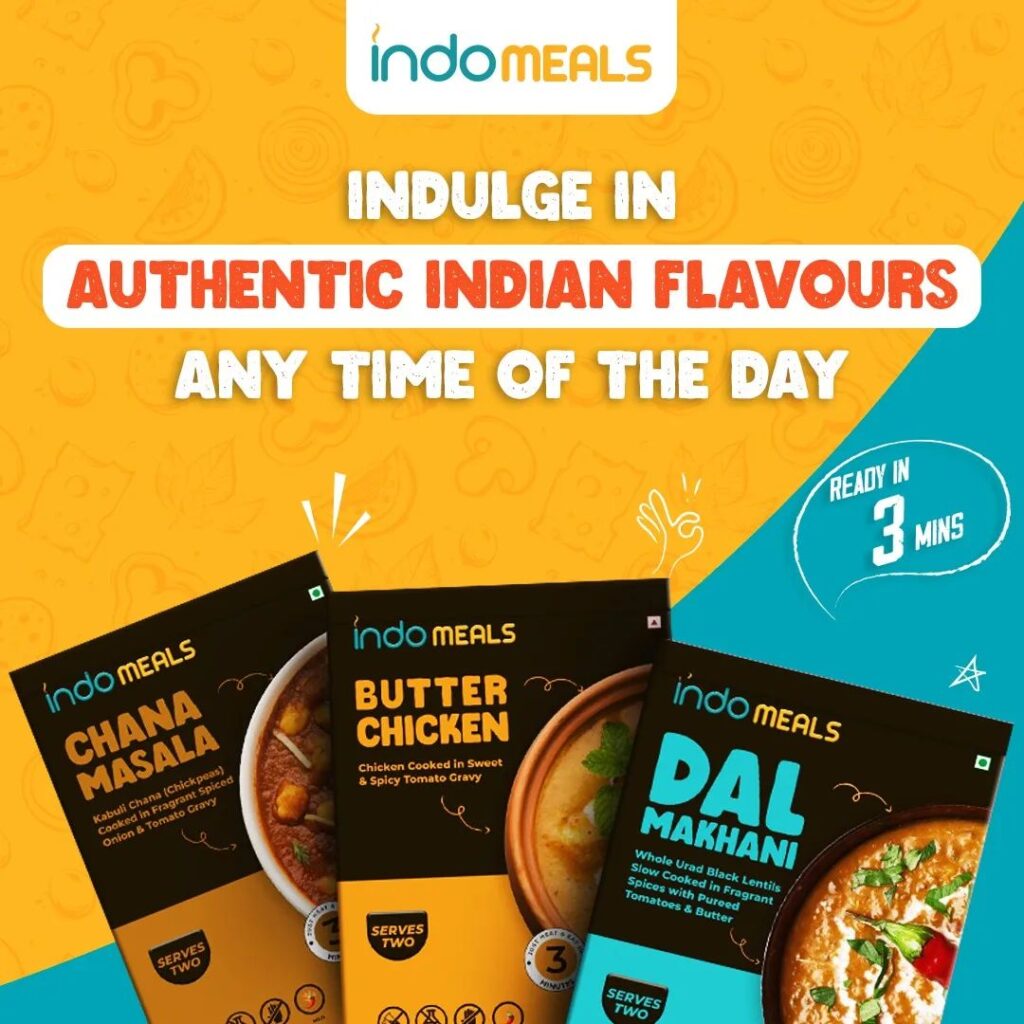 Indomeals had the following objectives for their social media marketing campaign:
Build a comprehensive branding and content strategy.

Increase brand awareness through social media platforms.

Cater to the requirements of a professional photoshoot.
Branding and Content Strategy: A comprehensive branding and content strategy was developed that included defining the brand tone, visual elements, and messaging to resonate with the target audience.

Social Media Brand Awareness: Social media platforms were utilized to increase brand awareness using Engaging content, eye-catching visuals, and interactive campaigns.

Professional Photoshoot: High-quality photographs were used across social media platforms, the website, and marketing materials to enhance the brand appeal.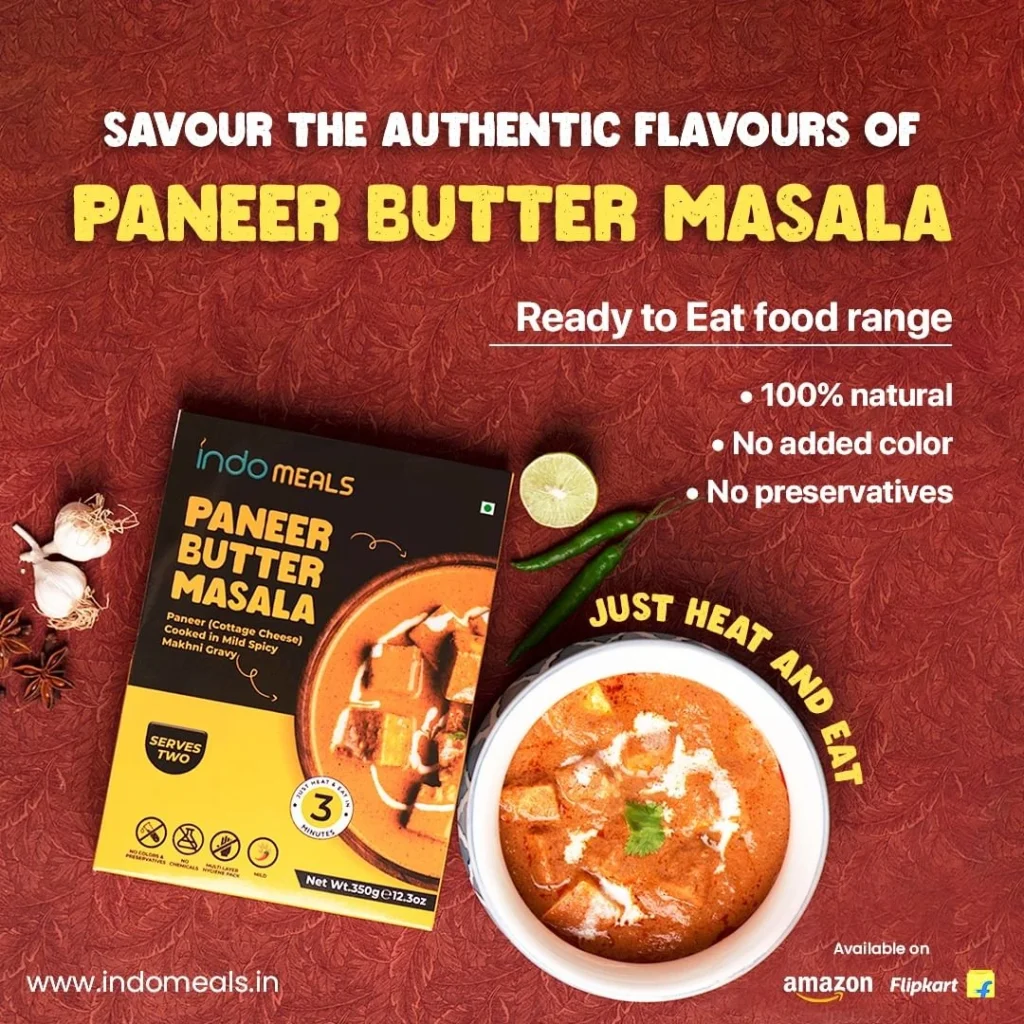 Through implementing a comprehensive social media marketing strategy, Indomeals successfully achieved its objectives of building a branding and content strategy, increasing brand awareness, organizing a professional photo shoot, and expanding its presence on social media platforms.