Social Media Marketing for Helios | Watch Store
Background and Challenges
Helios – The Watch Store is India's largest multi-brand premium watch retailer, operated by TITAN. With over 130 stores nationwide, Helios aims to cater to high-end working professionals in tier-1 cities. However, the brand faced challenges building a strong social media presence and engaging its target audience effectively.
Helios – The Watch Store had the following objectives for its social media marketing campaign:
Build a strong social media presence across all relevant platforms.

Increase engagements on all social media platforms.

Build an impactful, memorable, and consistent brand language and personality.
Project Name
Social Media Marketing for Helios | Watch Store
Our Role
Social Media Marketing
To achieve these goals, the following strategy was implemented for Helios – The Watch Store:
Watch/Timepieces: 
Showcase different watches and timepieces, highlighting their features, craftsmanship, and uniqueness.
Trends:
Stay updated with the latest watch trends, fashion, and styles, providing valuable insights to the audience.

Engaging: 
Create interactive and immersive content that encourages audience participation, such as polls, Q&A sessions, and contests.
Digital technology has made our world more transparent and interconnected, posing new challenges and opportunities for every business. A holistic, user-centric perspective is what truly sets one apart.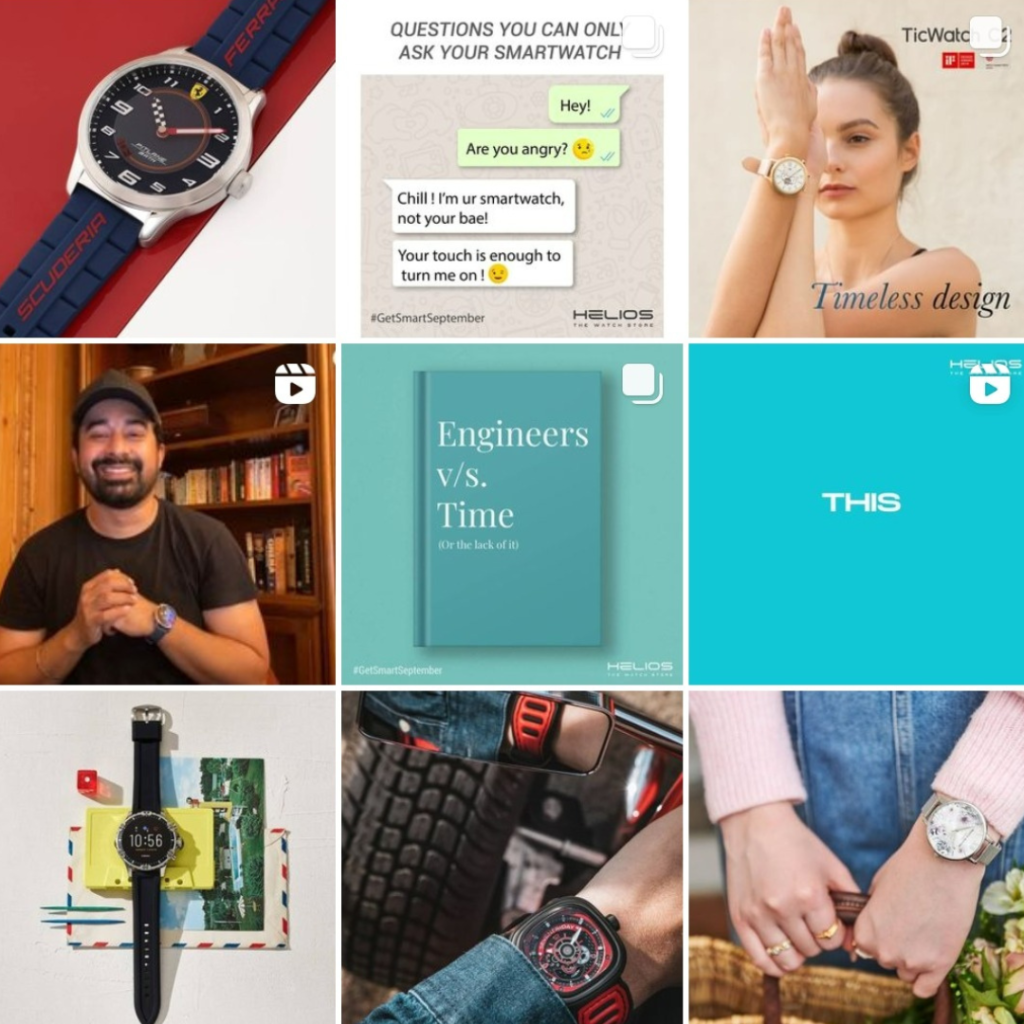 Memes/Comical:
Infuse humor and relatable content through watch or time-related memes, jokes, and comical situations.
Quirky/Witty:
Develop a brand personality that is quirky, witty, and lighthearted, resonating with the target audience's lifestyle and preferences.
Topical:
Connect watch-related content with current events, holidays, or special occasions to make it timely and relevant.
Festive/Wish-like:
Create heartwarming and celebratory content during festive seasons, conveying greetings and well wishes to the audience.
Guess Games/Quizzes:
Engage the audience through interactive games and quizzes, testing their knowledge of watches, brands, and fashion.
Implementation and Results
The implementation of the social media marketing campaign for Helios – The Watch Store yielded remarkable results:
Established a robust presence across various social media platforms, including Facebook, Instagram, Twitter, and Youtube.

The engagement levels on all social media platforms significantly improved, with higher likes, comments, shares, and interactions.

We developed a distinct and consistent brand language and personality, resonating well with the target audience and creating a memorable impression.

The brand's social media following expanded, with increased followers, brand advocates, and loyal customers.

Successfully positioned them as a trusted and go-to destination for high-end timepieces among the target audience.

Collaborations with prominent influencers, watch enthusiasts, and fashion bloggers further amplified the brand's reach and visibility.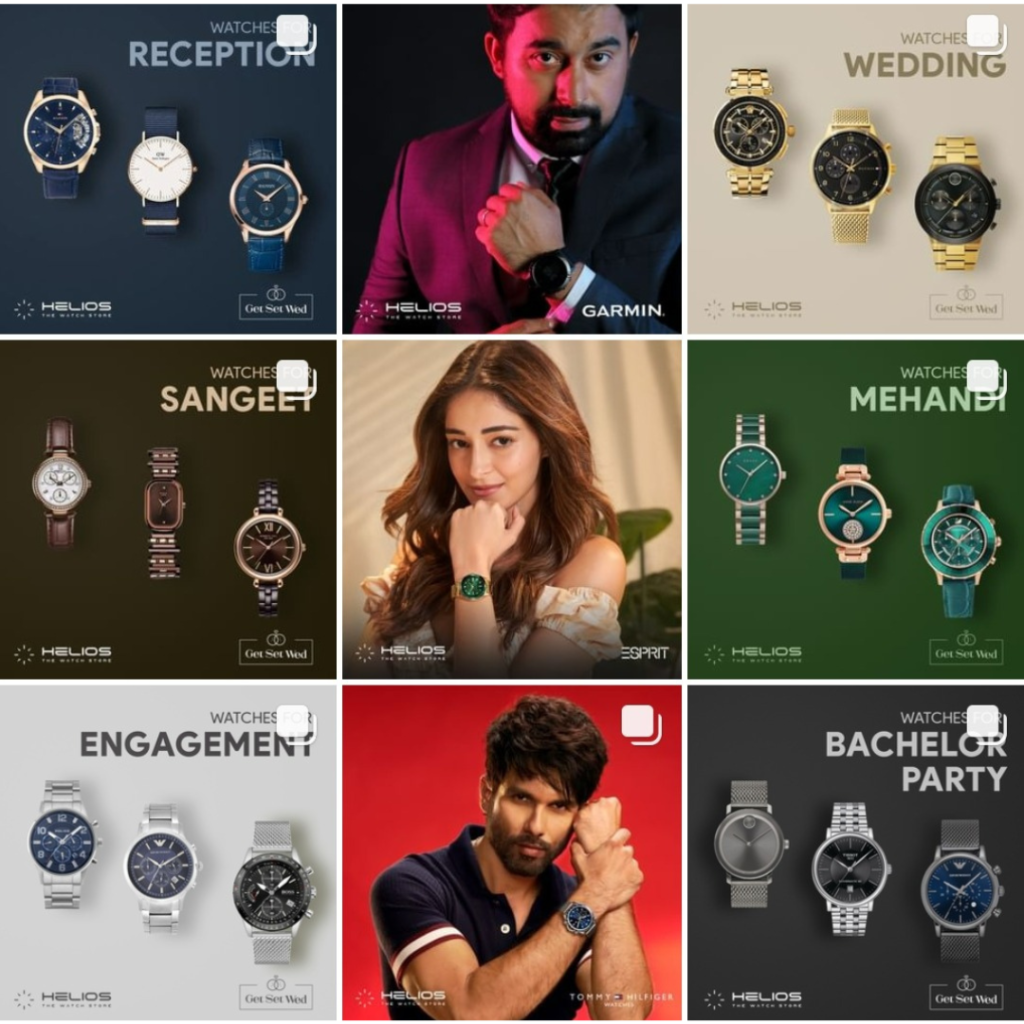 Through the implementation of a comprehensive social media marketing strategy, Helios – The Watch Store achieved its goals of building a strong online presence, increasing engagements, and establishing an impactful brand language. 
The strategies effectively targeted high-end working professionals in tier 1 cities, fostering brand loyalty and driving customer footfall to the physical stores.