Website Development For Akihi | Luxury Skincare Brand
Akihi is an eco-friendly, homegrown premium luxury skincare brand. The brand formulates high-quality natural ingredients to produce effective products with visible results while leaving zero plastic footprints.
Project Name
Website Development For Akihi | Luxury Skincare Brand
Our Role
Website Development
Akihi's website development project aimed to create an e-commerce website for customers to explore and purchase skincare products. The website reflects the brand's premium and luxury feel and uniquely showcases its entire range of products.
The website needed to be visually appealing, easy to navigate, and optimized for mobile users.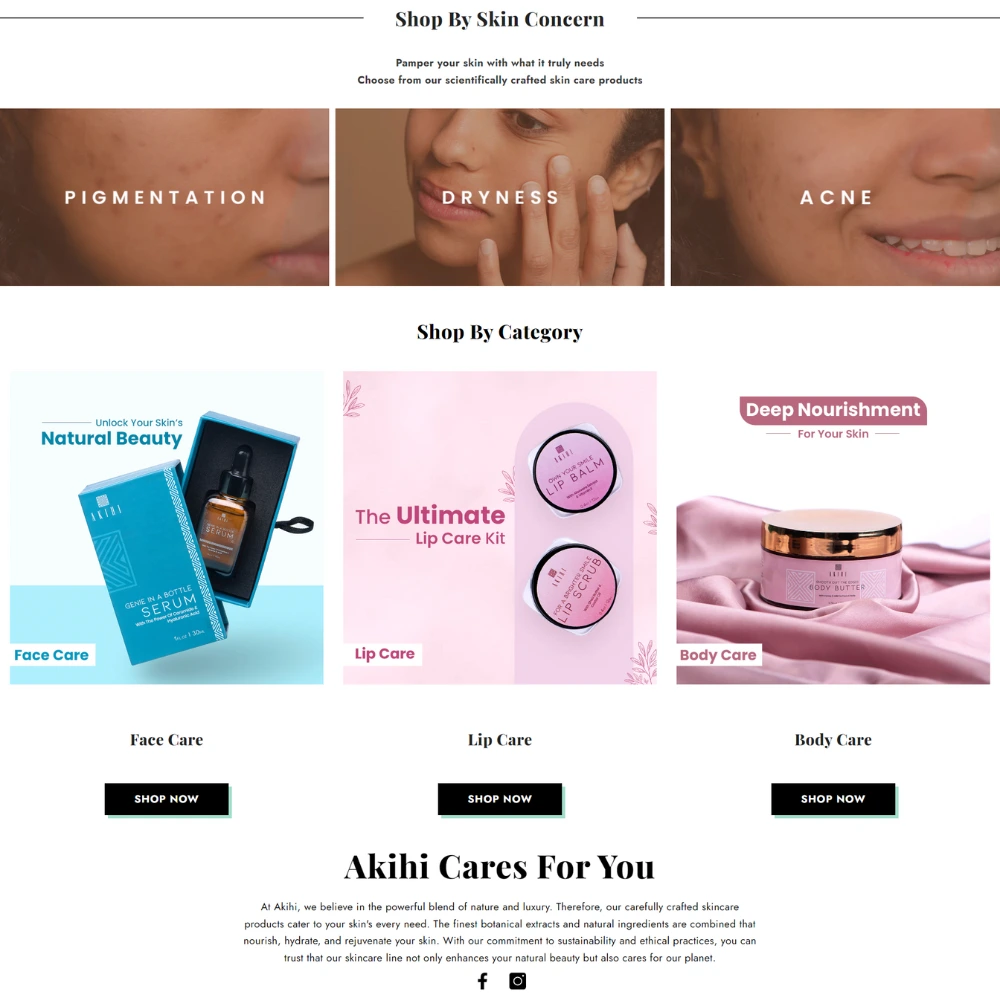 The website has a crisp and elegant design highlighting the brand's high-end skincare products. The font used is often sleek and sophisticated, conveying a sense of elegance and refinement.
The color scheme is rich, premium, and understated, with neutral tones that reflect the luxurious nature of the brand. The vibrant colors create a sense of luxury and indulgence. Creative product photoshoots showcase the various product offerings and create an immersive experience for the user.
Overall, the website is user-friendly, visually appealing, and conveys a sense of quality and luxury to potential customers. The website also features customer reviews and testimonials to build trust and credibility with potential customers.
The website's layout adjusts seamlessly to different screen sizes, ensuring users have a consistent and easy-to-use experience across all devices. The mobile version of the website is simplified, featuring clear, easy-to-read fonts and high-quality product images that showcase the products in their best light.
The product pages on Akihi's website provide detailed information about each product, including its benefits, ingredients, and usage instructions. The pages feature high-quality images that allow users to see the products up close and from different angles, giving them a clear idea of what they are purchasing.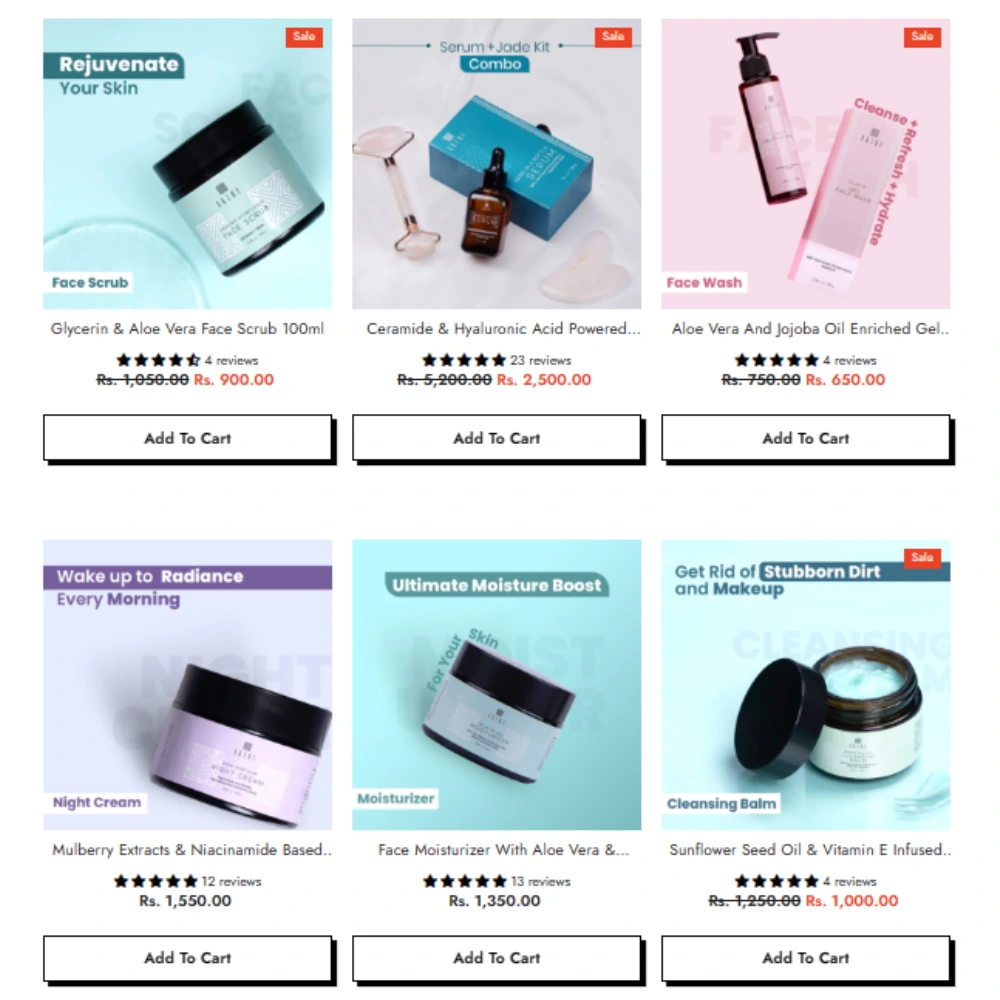 The website development project undertaken by Savvytree for Akihi resulted in a visually stunning, easy-to-use, and mobile-optimized online store that reflects the brand's premium and luxurious outlook.
The website's intuitive design and user-friendly features ensure a seamless shopping experience for visitors. Overall, the project's success highlights Savvytree's ability to deliver high-quality digital solutions that align with our client's business goals.