Website Development for Indomeals | FMCG Brand
Indomeals is a D2C brand in the ready-to-eat foods market. With an extensive range of ready-to-eat meals and snacks, Indomeals aims to provide healthy and delicious meals to people on the go. With the rising demand for convenient food options, they are committed to offering the best quality meals that cater to diverse dietary needs.
Project Name
Website Development for Indomeals | FMCG Brand
Our Role
Website Development
Indomeals' website development project aimed to enhance its online presence and create a streamlined online shopping experience for customers.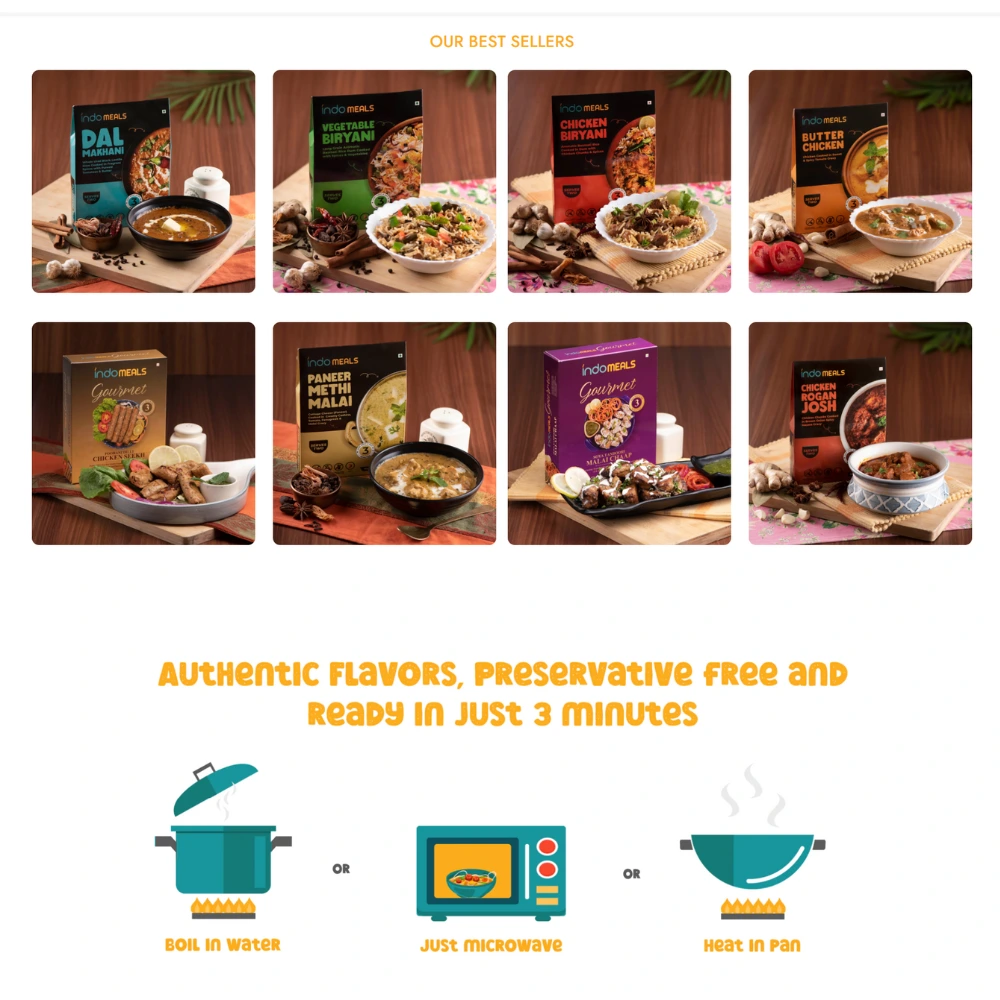 The homepage provides a clear overview of the brand's offerings, benefits, and value proposition. It features a hero section highlighting Indomeals' unique selling points and encouraging users to explore their products. 
The homepage also features customer testimonials, social proof, and a call-to-action button that prompts users to place an order.
We made a clean and modern design focusing on showcasing the products. The font used is easy to read and conveys a sense of simplicity and convenience, reflecting the brand's message of quick and easy meals.
The color scheme includes bright and bold colors that stand out and grab the attention of potential customers. We have used images and graphics as they help to highlight the different product offerings and create a visually appealing experience for the user.
Lively designed and visually appealing aesthetics are incorporated to give the website a playful and fun vibe. It also helps create a memorable brand identity and makes the website more appealing to its target demographic.
Overall, the website is user-friendly, visually appealing, and conveys a sense of convenience and simplicity to potential customers.
The mobile version of the website features a responsive design that adapts to different screen sizes, making it easy for users to navigate the website and place an order. The website's layout and design are optimized for mobile users, ensuring fast loading times, easy-to-read fonts, and simple navigation.
These provide detailed information about each meal packet, including ingredients, nutritional information, and heating instructions. The product pages also feature high-quality images that showcase the meals in their best light.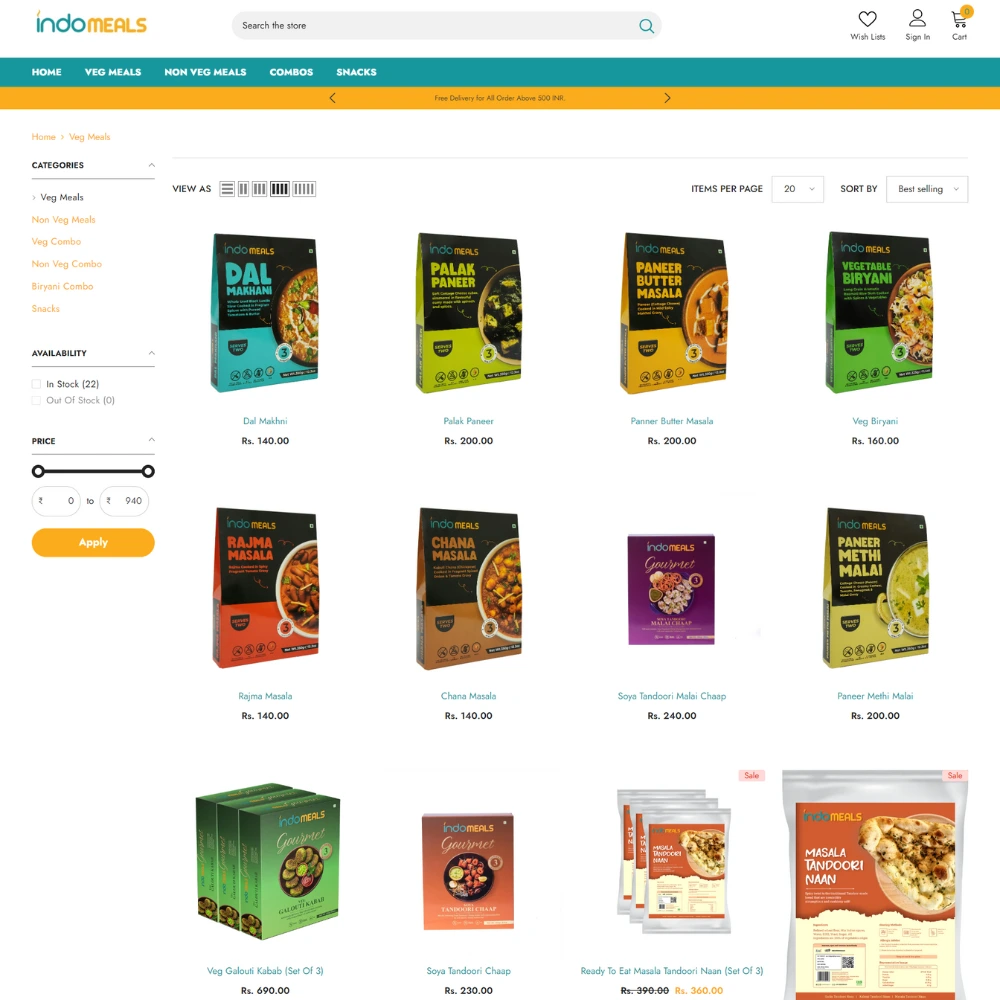 The ordering process on the Indomeals website ensures a hassle-free experience for users. Users can add their desired meal packets to their cart, review their order, and proceed to checkout. The checkout process is simple and secure, with various payment options.
Savvytree's website development project for Indomeals helped the brand enhance its online presence, streamline its ordering process, and create a seamless user experience. The website's responsive design and user-friendly interface ensure that users can easily navigate the website, select their desired meal packets, and place an order hassle-free. 
The project's success reflects our commitment to delivering high-quality digital solutions aligned with our client's business objectives.