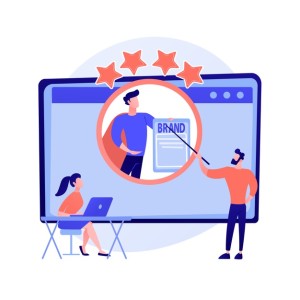 The celebrity culture in India isn't halting at any point in the near future and online media influencers in India have now acquired this title. With the expanding number of web-based media clients, the development of influencer showcasing in India is at an untouched high. The success rate of influencer marketing is quite high and these brands have proved that Influencer marketing is their key to success.
Celebrity makeup brands are a big trend in the market right now. Kay beauty is another such brand founded by Bollywood actress Katrina Kaif. The brand has the chicest marketing plans and celebrates inclusiveness with male and female models and influencers. They have new launches every month and put influencers and Katrina's celebrity power to great use for promotions. Influencer marketing has been in their plan from the very launch of the brand when it was hyped by celebrity influencers like Salman Khan, Shahrukh Khan, Amitabh Bachan, and many more. Most of their customers and consumers use the digital medium and influencer marketing fits perfectly for this. Also, the product isn't aspirational as it retails from Rs.250 – Rs. 799. Any consumer can afford it. This is the major reason why influencer marketing is the perfect match for the brands. The brand is seen being promoted and validated by influencers like Kritika Khurrana, Houseofmisu, Jovita George, and so on.
Glossier, an online makeup and skincare brand born from "Into the Gloss," an online beauty blog by founder Emily Weiss, labels itself as a "people-powered beauty ecosystem."
The company has from the very start always believed that each of its customers is an influencer and hence the idea of making the product 'Instagrammable' so that each customer posts about the product.
They say that 90% of their new customers don't come from paid marketing, but rather influential and engaged fans.
Yes, that's rights. But how do they do it?
They simply reach out to them, provide free samples and let the quality of their products do the rest of the work.
It is also true that micro-influencers often have a level of authenticity and relatability that can be hard to maintain as one's following grows exponentially. Although they don't have the same reach as larger influencers, these micro-influencers tend to be more trusted by their audiences.
The fact that Glossier has developed such a cult following means that sending out just a few preview samples of products before they are released, to the right bloggers, will create major buzz around their brand.
As one of the largest Instagram channels for watches, international watch company Daniel Wellington built its success primarily off of social media marketing.
It made a $200 million business thanks to influencer marketing on Instagram. While it does not offer a luxury product, in just one year, Daniel Wellington watches broke all records and became a must-have product. So much so that a study conducted in 2019 showed that it had become the most cited brand on Instagram sponsored posts.
It partnered with micro-influencers and boosted its sales considerably by activating the impressive visibility of its network. The sales revenue generated by these micro-influencers enabled Daniel Wellington to reach new, higher-end partnerships with mega-influencers. Today, their Instagram feed includes celebrities such as model Hailey Bieber and TikToker Addison Rae, who have nearly 70 million subscribers.
Their influencer marketing in India is top-notch too with every macro influencer and Bollywood celebrity posting about it.
With a long history of marketing with prominent social media influencers, Daniel Wellington continues to lead Instagram marketing with influencers by teaming up with top men's fashion influencers, food, and photography Instagram channels from around the globe.
Kaya Skin Clinic is a dermatologist-backed chain of beauty clinics that specializes in skin and hair-related solutions. Each person has unique skin and hair and therefore the solution provided is highly customized.
It is active with its influencer marketing campaigns. The brand ropes in beauty influencers and skin experts to promote its products and services. It is promoted by influencers wherein they connect directly with the audience by sharing with them numerous skin and hair-related issues which are relatable for everyone and then show the change and betterment they experienced after using the product. This creates a connection with the customers when their ideal influencers have also overcome issues that they face. It is being promoted by famous influencers and celebrities like Maahi Vij.
Apart from influencer posts, the brand also hosts informative live sessions to solve users' skincare queries.
Bigelow is perhaps the most perceived name in the tea business. With the upsurge in craft espresso and tea houses, Bigelow chose they required something that would produce more thoughtfulness regarding their exemplary teas on supermarket racks.
How could they do it?
They looked at the customer base that is most likely to choose a specialty and figured out how to reach them. Their objective was to speak to them on an enthusiastic level by interfacing with clients through the way of life bloggers and advancement of the solid parts of drinking tea.
The brand dealt with an 18.5% increment in deals through their blogger influencer crusade, perhaps the most powerful being Ashley Thurman, of Cherished Bliss. On her blog, Ashley advanced the brand by displaying plans, incorporating one with lemonade ice 3D squares that were entirely coordinated for the season.
Eventually, Bigelow's image was advanced by modest bunches of bloggers who had procured the trust of their perusers and put Bigelow's name in the front line of a more youthful Millennial crowd.
There are many brands using influencer marketing to promote their products and services. If you're ready to try your hand at influencer marketing, make sure that you focus on collaborating with the right influencers. By taking inspiration from the brands using influencer marketing above, you can create your own successful campaigns.
If you want to follow the footsteps of these brands and be as successful as them in Influencer Marketing, Savvy Tree can help you formulate and execute your plans for the same. We at SavvyTree connect you with influencers relevant to your brand and help both grow together.
Book your free consultation now.
Go Digital With SavvyTree