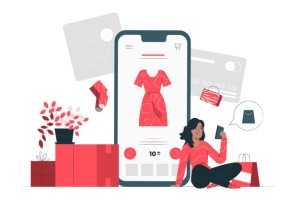 Do influencers really help to sell products in the e-commerce arena? That's the question many in the marketing world are asking. The answer is yes, but it definitely doesn't work for all types of businesses.
This article explores why influencer marketing is a game-changer for some companies, and why others find it ineffective at generating sales. It also includes an FAQ with answers to common questions about the topic from professionals who have firsthand experience using influencers both as consumers and marketers themselves.
Why Do Some Marketers Say Influencer Marketing Is a 'Hit or Miss' Process?
If you've been an industry insider for more than a few years, then you know the answer to this question. But if you're newer to marketing yourself, meaning you don't have direct experience using influencers in your own campaigns, here are some of the reasons why influencer marketing can be ineffective for some businesses, and not all of them.
On the one hand, influencer marketing works for e-commerce businesses that have a strong community presence. For example, beauty influencers like Jaclyn Hill and Jeffree Star are able to generate millions of followers because they have a large social media following in their niche. Other companies targeting younger audiences or parents can also benefit from using influencers who are part of these groups to promote a product.
However, some industries just don't have much space for another new sales channel. In these instances, it makes sense that there are certain types of products that work better with influencer marketing than others. For example, blogger makeup brands like Glossier and Colourpop sell products that are often too expensive for their customers to afford. For this reason, influencer marketing for these companies would likely be unprofitable.
What Are the Best Types of Products to Use Influencers in?
Let's take a quick look at influencer marketing strategies that have worked well for different e-commerce businesses. Online retailers are one of the most popular types of businesses to use influencers in their campaigns because they already have a community base that gets excited about new products from the brand. In this case, there's no need to push new products onto existing customers by paying an influencer to promote them.
This type of marketing is also effective for brands that sell their own products on social media, or who already have influencers who work with them. For example, ASOS has partnered with influencers like Aimee Song and Connor Franta, who have promoted the brand across their YouTube channels.

The key to choosing the right product for this type of marketing is making sure it offers a good ROI (return on investment). It's one thing to get 1,000 pre-orders from an influencer. But what if only 600 people end up paying for the product? That's a much less profitable campaign than one that yields a full 75% conversion rate.
How Can Influencer Marketing Produce High ROI From 'High-Value' Customers?
If you've been in marketing for a number of years, then you also know that sometimes it's better to have fewer customers who spend more on your products. This is especially true if your marketing strategy involves influencers like Glossier or Colourpop. These brands are closer to being lifestyle brands than retailers, so they're seeking to attract customers who love the brand and are willing to pay for it.
If you look closely at influencer content promoting these brands, you'll see that these products aren't just simple makeup kits or color palettes. They're carefully crafted looks that provide a full eye and face look. Plus, they're often part of a larger lifestyle brand experience that includes this influencer's blog content and YouTube channel.
The bottom line is that these types of customers are willing to spend big on the products they like because their perceived value outweighs the cost. Despite the fact that a $40 lipstick may be too expensive for some customers, many of these influencer fans will gladly jump on board
What About People Who Don't Have an Already Established E-commerce Business?
If you don't already have a large brand following or a loyal customer base that is willing to pay for your product, then influencer marketing may not be the best strategy for you. However, there are alternatives to using Instagram influencers to promote your products.
If you're looking for an alternative way to get your brand in front of new customers, try investing in sponsorships instead.
Influencer marketing is certainly digging in for the long haul. However, as long as social media and content marketing will be utilized as successful instruments for catching individuals' eye, influencers will be utilized much more to form the crowd's assessments with respect to a product or service