INEJ is a wholesale seller for Premium, Naturally Sun-dried, Whole, White & Crunchy Cashews! 
Our goal was to enhance the visual appeal of INEJ Cashew's Instagram profile and create captivating content that resonates with their audience, ultimately boosting engagement and sales.
1. Color Palette: We adopted a warm and inviting color palette featuring earthy tones, which complemented the natural essence of cashews. This consistent color scheme created a harmonious feed.
2. Composition: We experimented with various compositions to showcase INEJ Cashews. Close-up shots highlighted the quality of cashews, while flat lays presented a visually appealing arrangement of cashew treats and the products created using cashews, such as cashew milk, cashew sweets, etc.
3. Lighting: Proper lighting is crucial for food photography. We used soft, natural light to accentuate the texture and color of cashews, resulting in mouthwatering images.
4. Props and Styling: Props like rustic wooden backgrounds, fresh fruits, and elegant serving dishes added context and a sense of indulgence to the photos. The styling elevated the overall aesthetic.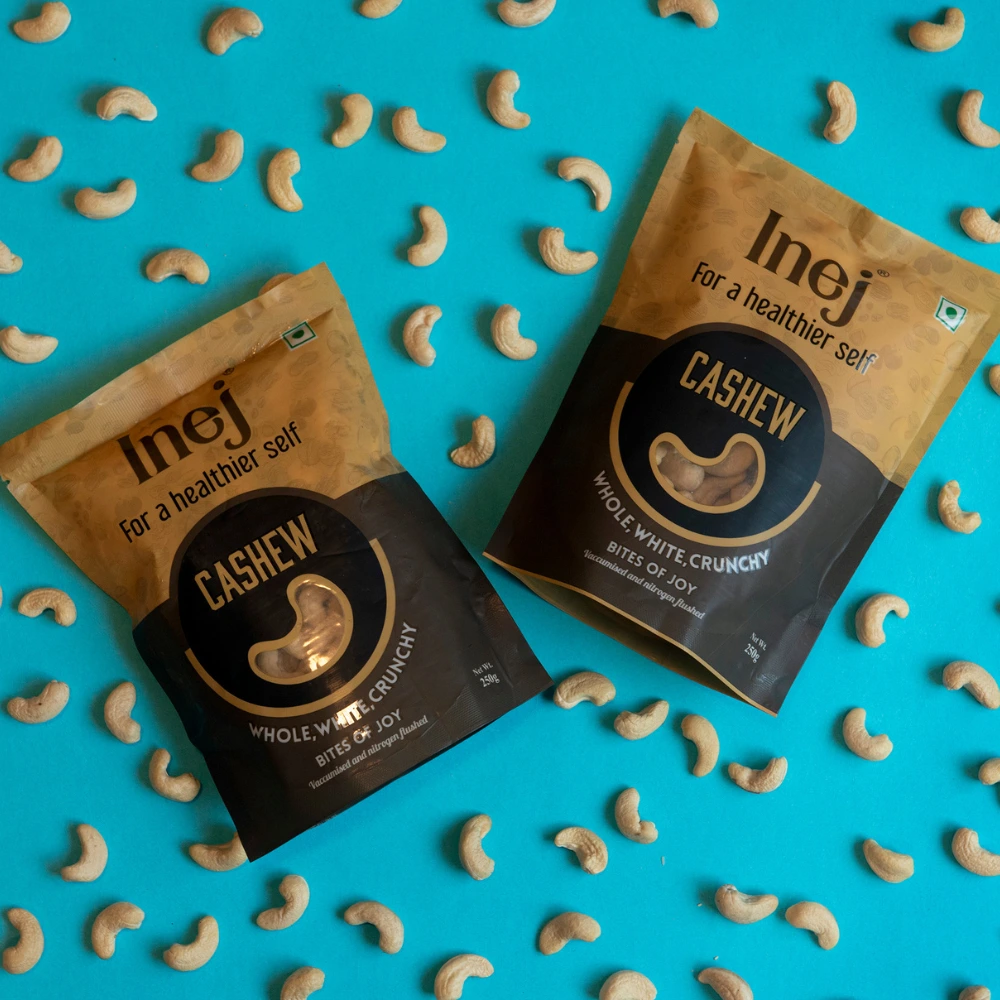 The engagement rate soared as followers found the content more inviting and shareable. This, in turn, led to increased brand visibility and sales. The consistent aesthetic not only enhanced the brand's online presence but also conveyed the quality and appeal of INEJ products.