Social Media For Pokonut | Ayurvedic Brand
Digital technology has made our world more transparent and interconnected, posing new challenges and opportunities for every business. A holistic, user-centric perspective is what truly sets one apart.
The brand wanted us to accomplish the following goals.




Increase the market presence and create a space for Pokonut in the Ayurvedic Beauty And Baby care industry.

Showcase their unique products and unwavering belief in Ayurvedic medicine.

Establish themselves as a holistic skin and baby care brand in the market.
Project Name
Social Media For Pokonut | Ayurvedic Brand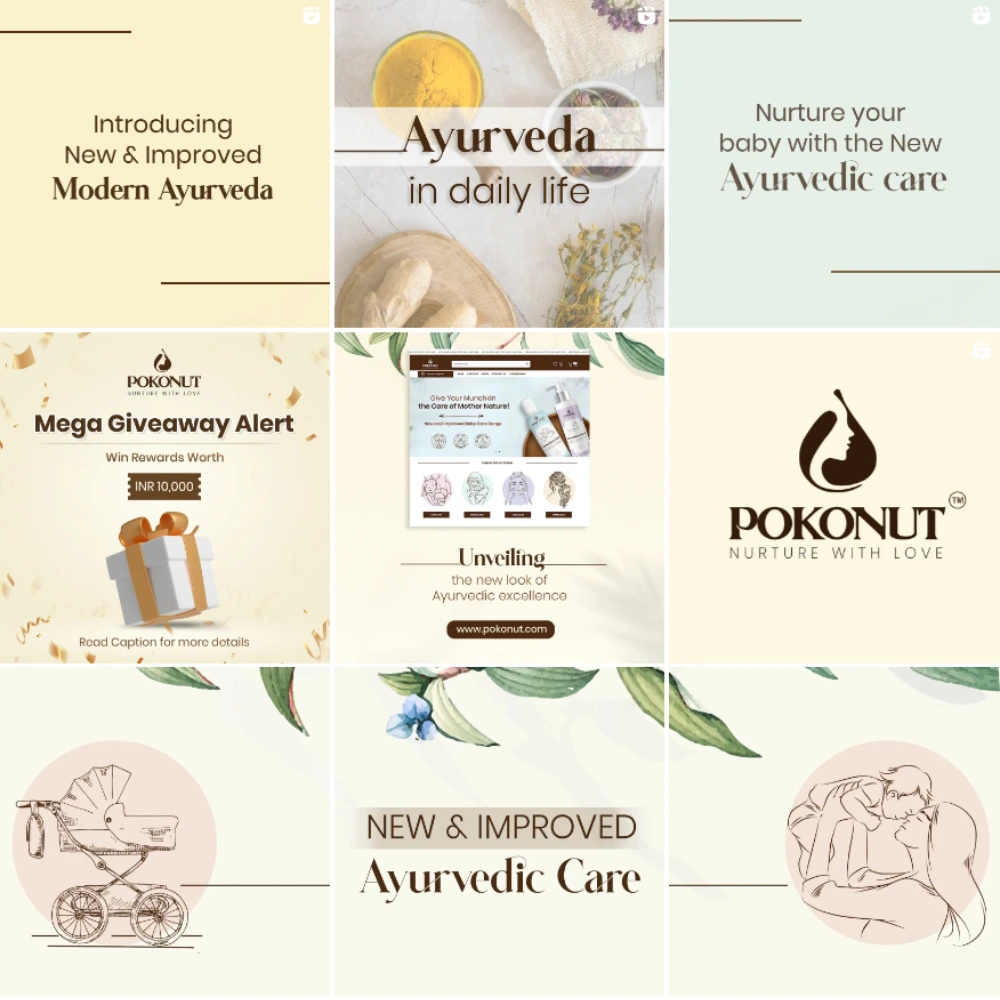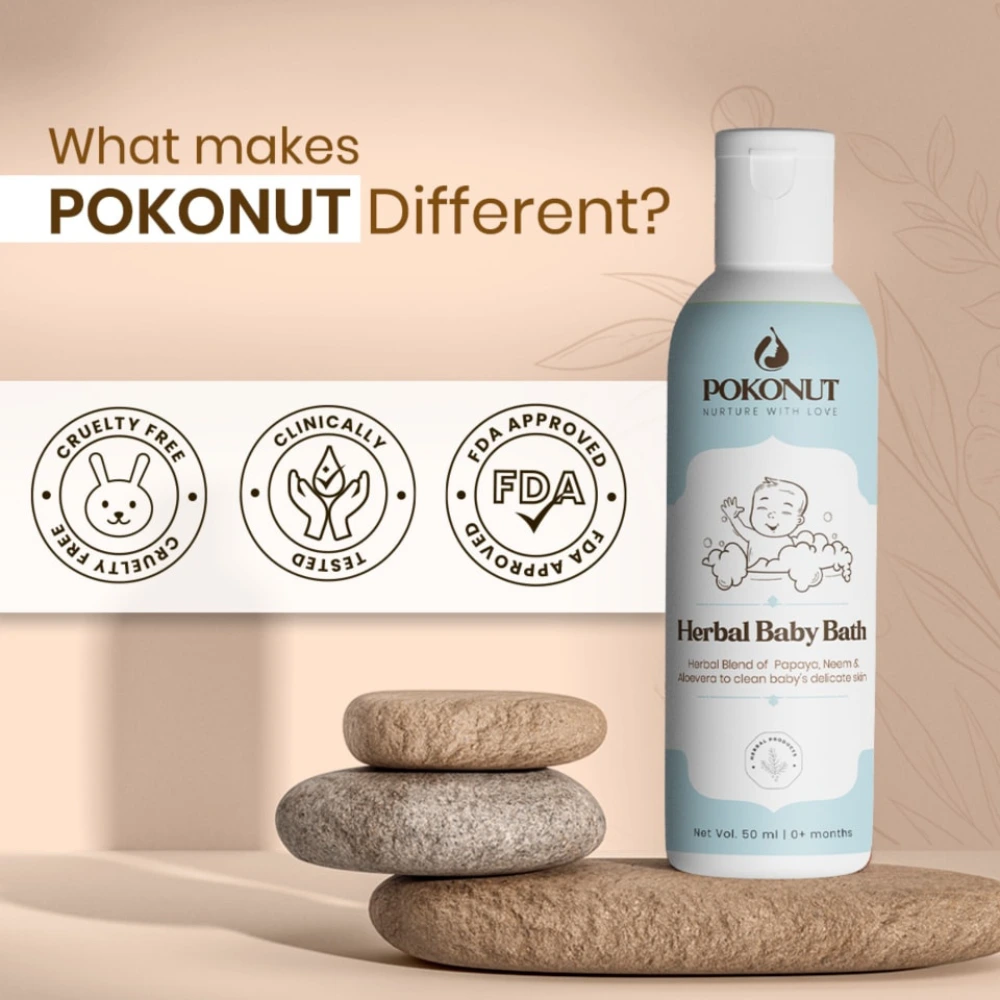 Pokonut's social media marketing strategy was curated with the following elements.
A thorough market research on what other  Ayurveda and wellness brands are posting.

Curating a content calendar for each month focusing on different products at a time

Using aesthetic fillers related to Ayurveda to maintain feed quality.

Utilizing trending audio, topicals, and other social media trends to increase brand awareness.

Informational skincare and baby care content was incorporated to provide value to our followers.

A series of Pokoparenting and Pokopampering videos by the Co-founder to personify the brand.

Conducting Contests and giveaways to keep the audience engaged and gain their trust
The Social Media aesthetics for Pokonut were selected to convey the essence of nature, holistic wellness, and authenticity by embracing earthy tones like soothing greens, calming blues, and warm neutrals to evoke a sense of balance and serenity. 
Natural textures like wood and botanical elements were incorporated to create an organic and inviting atmosphere. Keeping the imagery clean, minimal, and visually pleasing to reflect the purity and simplicity of Ayurvedic principles.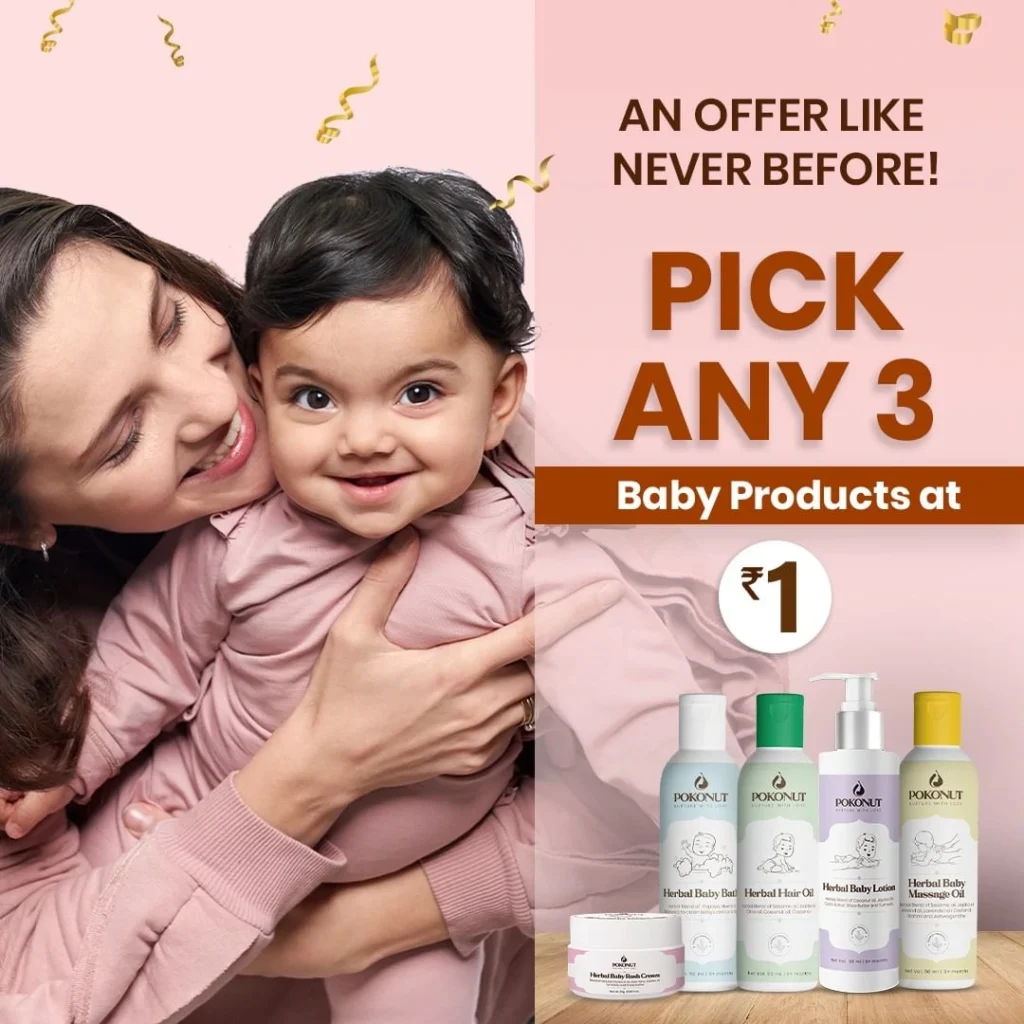 Implementation and Results
After working with Pokonut for a significant time, we increased their online presence. We established the brand as a holistic skin and baby care brand which believes in the principles of Ayurveda. 
With a mix of engaging, informational, and wellness content, we increased brand loyalty and customer base, increasing sales and overall market presence.