Royal Home Spaces stands as a comprehensive solution for all home interior design requirements. As an end-to-end home interior solutions provider, Royal Home Spaces orchestrates harmonious living environments that embody luxury, functionality, and elegance.
Royal Home Spaces entrusted Savvytree with reimagining its online presence to reflect its all-encompassing interior design offerings. The primary goal was to craft a digital platform that not only showcased their holistic approach to home interior solutions but also facilitated seamless engagement with potential clients seeking comprehensive design services.
Project Name
Royal Home Spaces Website Development | Interior Design
Our Role
Website Development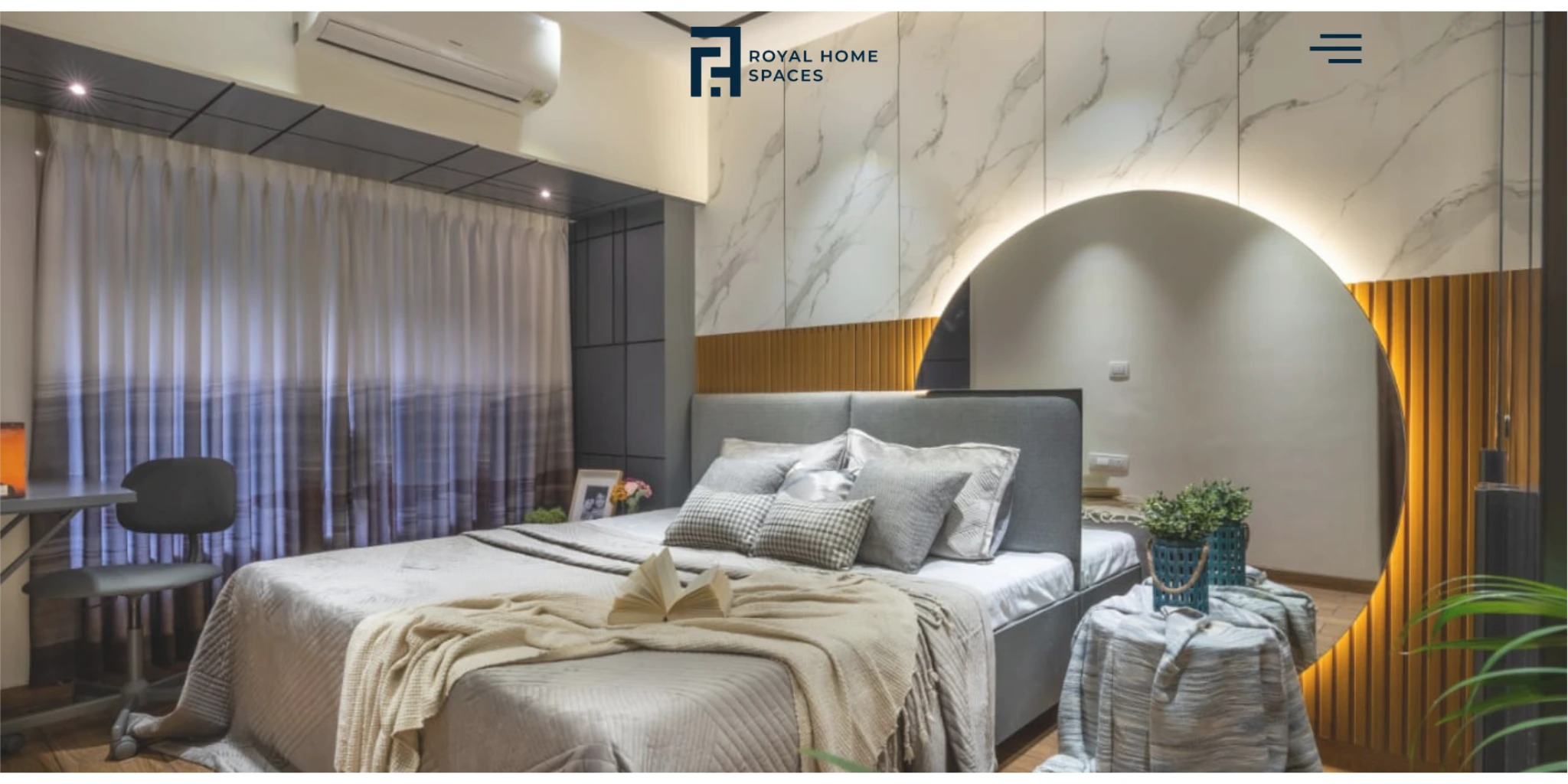 The website design mirrors Royal Home Spaces' ethos of blending opulence and practicality. The chosen typography balances sophistication and readability, ensuring effortless navigation and comprehension.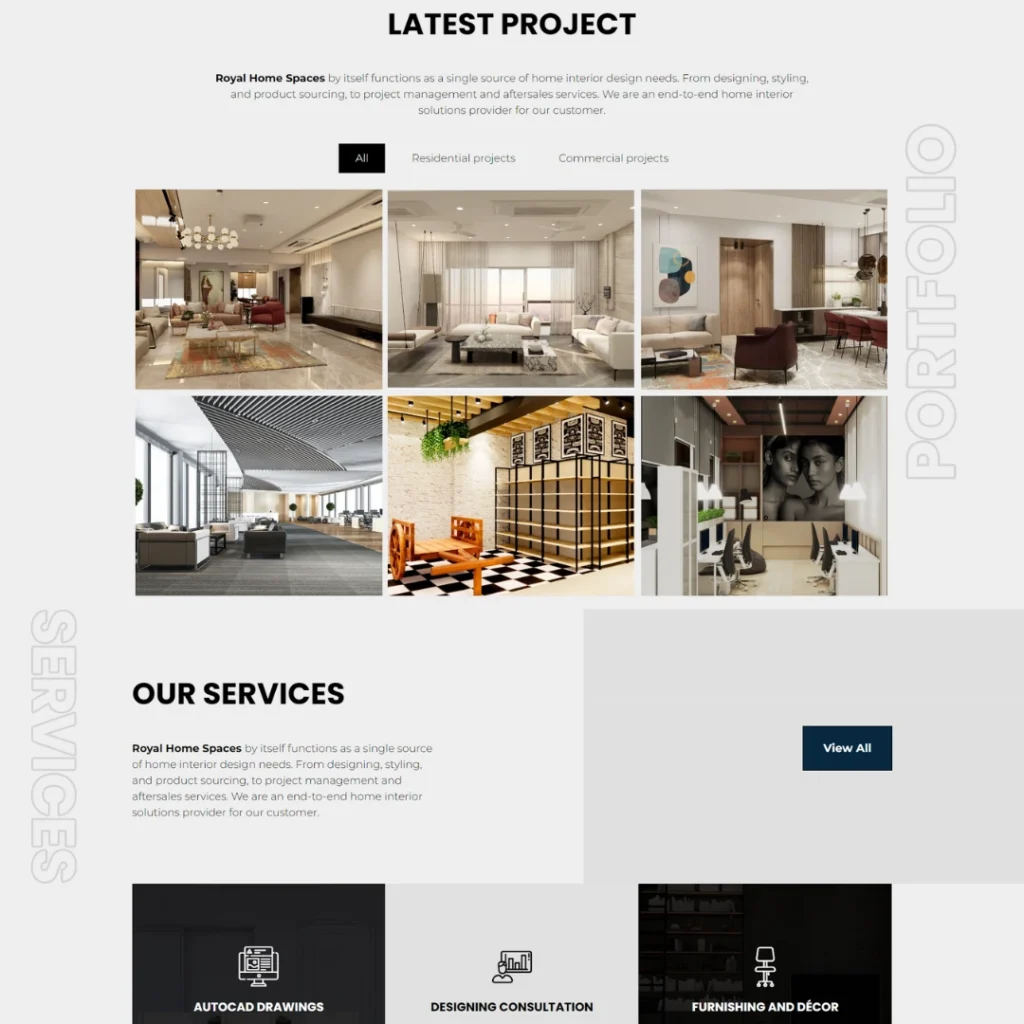 The color palette exudes regality and warmth, combining neutral tones with touches of rich, luxurious hues. 
Striking visuals punctuate the website, featuring high-resolution images of Royal Home Spaces' completed projects. 
Recognizing the prevalence of mobile browsing, Savvytree ensured the website's responsiveness across all devices. The mobile version maintains the brand's visual appeal while optimizing the layout for smaller screens, offering a seamless user experience on smartphones and tablets.
The collaborative effort between Royal Home Spaces and Savvytree has created a digital masterpiece that mirrors the brand's commitment to comprehensive home interior solutions. 
By establishing an online identity that encapsulates Royal Home Spaces' end-to-end approach, the website has emerged as a vital tool for attracting and engaging potential clients. The website stands as a testament to the brand's dedication to regal living experiences, solidifying its status as a go-to destination for transformative home designs.