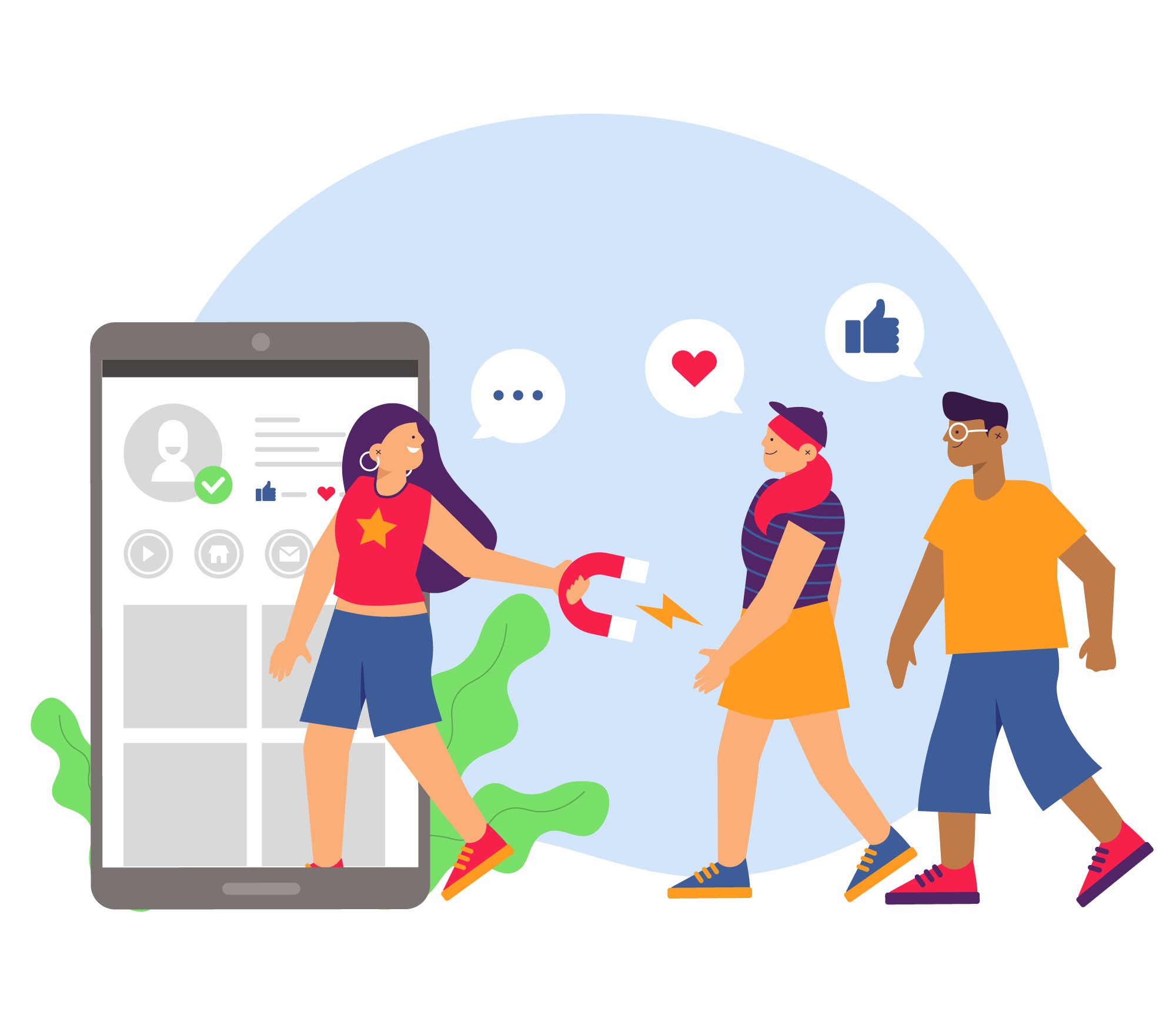 Increasing Trend of Influencer Marketing
According to a study by Influencer Marketing Hub, Influencer Marketing Industry is set to grow to approximately $13.8 Billion in 2021.
The global Covid 19 pandemic has posed a good opportunity for brands and influencers to engage with their audiences with impactful messaging. The importance of influencer marketing as a core marketing strategy has grown during the COVID-19 crisis.
There is a continuous shift of consumers towards OTT and social media. However, due to a decentralized consumer base, organizations cannot target their potential consumers through traditional marketing techniques. Therefore, they are moving toward the influencer marketing technique that enables them to target potential buyers.
Influencers can build relations with customers by engaging with them and directly communicating with them. It is a fact that consumers' demand is based on product authenticity and reliable products and services. Therefore, when a product is promoted by an influencer they trust, it automatically convinces them to look for the product and as a result, makes the consumer trust in the brand too. 
Famous Brands using Influencer Marketing
There are many examples of famous brands that use influencer marketing to build their consumers and increase their sales.
Adidas, for example, is one of the most famous brands using influencer marketing to promote their products. Adidas got in touch with influencers to increase their reach on social media. They wanted to focus on a younger audience, so they chose to do an Instagram influencer marketing campaign. That worked well because nearly 70% of Instagram users are aged below 35. They collaborated with influencers like Iga Wysocka and Selena Gomez and introduced the #MyNeoShoot contest.
Zara is another example of a brand with a successful influencer marketing campaign. Zara wanted to highlight their latest products by showcasing them in a way that would appeal to their target audience. Their Instagram posts usually resemble photos from the pages of a fashion catalog, which people can look to for ideas and tips on what's trending in the fashion industry. By collaborating with influencers, they were able to give the impression that their products were more accessible than high-fashion clothing. Influencer marketing is also one of the reasons they have 43.2M followers on Instagram.
Brands established through influencer marketing
Influencer marketing not only helps established brands but has also been helpful to brands who are yet to establish themselves.
We can take the example of Danielle Wellington which has become successful and made a $200 billion business just because of Influencer marketing. The brand started with micro-influencers but is now being promoted by celebrities like Hailey Bieber. The company's reach and influencer marketing are absolutely commendable with Instagram followers of 4.9 Million.
Partnering with creators on YouTube and Instagram has been part of Ipsy's strategy from the very beginning. To gain a moderately higher commitment rate, Ipsy has been collaborating with more micro-influencers and practicing their parts to cater to diverse client needs. They try to build a community of influencers by conducting various programs like 'Creators Day' to gather influencers together. This sort of occasion causes influencers to feel associated with the brand, blend and exchange data, and make showcasing content about Ipsy that truly close up.
The most common measure of influencer marketing success is conversions/sales. These companies are a showcase of how influencer marketing is helpful to them and has definitely increased their sales, brand reach as well as brand credibility. It is helpful for all kinds of businesses whether it is new like Danielle Wellington or Ipsy that have established themselves because of influencer marketing or already established famous brands like Zara and Adidas who have promoted their product and increased customer reach because of influencer marketing.
Problems because of massive growth
The influencer marketing technique has been immensely growing since 2016, as consumers have shifted from TV to social media and other OTT channels. Therefore, organizations are competing with each other to engage with authentic and effective influencers for promoting their products and enhancing sales. The growing competition has increased the demand for micro and macro-influencers. However, with the growing competition, identifying authentic influencers with a large number of followers has become the biggest challenge for brands and organizations. Many influencers use fake followers through bots to show their popularity and attract big brands. Therefore, brands must be careful of such fraud and protect themselves from the same.
The brands have diversified influencer marketing by implementing various types of organic and inorganic growth strategies, such as new product launches, product upgrades, partnerships and agreements, business expansions, and mergers and acquisitions to strengthen their offerings in the market. Companies must continue to depend on influencers to act as their spokespeople and execute their messaging in a trustworthy and human way.
Finding influencers remains the most significant challenge for those running campaigns in-house, but there are agencies like Savvytree where we will clear this obstacle for you and connect you with suitable influencers for your brand. We will take care of everything from Idea generation to analysis and implementation.
Book your free consultation now.
Go Digital With SavvyTree