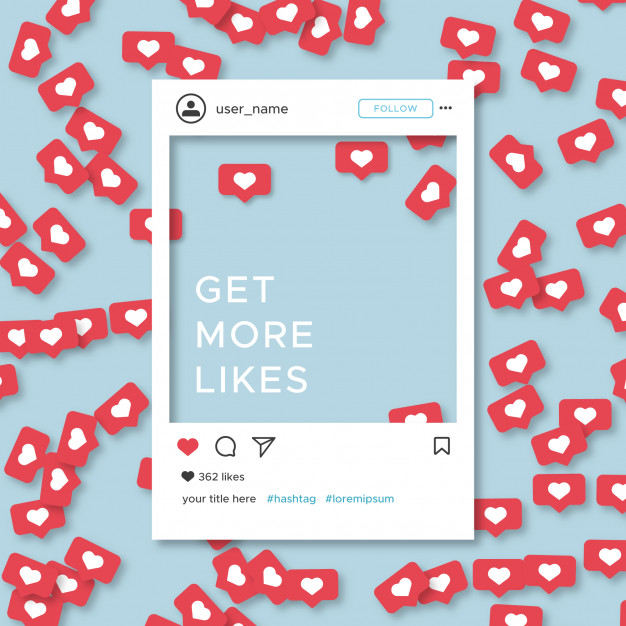 Instagram is beginning to be a jackpot for businesses over time. Brands are doing a great job in promoting their business by incorporating Instagram into their marketing plans. It helps in getting close with your target market, personifying your content, and building customer relations.
But it might not be as easy as it sounds. If keeping up with Instagram is not very simple for you, we have got you covered. Below we have segregated points to give you a perfect Instagram marketing guide that will make creating Instagram strategies effortless.

First, let us briefly know why is Instagram Marketing that important.
You can reach a lot of people on Instagram:
Instagram has over 700 million monthly users and therefore has a huge potential audience for businesses. The use of relevant hashtags, that your target audience might search, will help in increasing your reach. You can also create targeted ads to reach even more potential customers if you're willing to invest a little time and set aside some budget.
It's the perfect opportunity to engage with your community
Instagram has the highest level of engagement amongst all major social media platforms like Facebook and Twitter. You can follow people who talk about your brand and interact with them. Making connections and real engagement will get you real and loyal customers.
Bundle of useful feedback and insights
Engaging directly with customers will help you get useful feedback and true insights about the positioning of your brand in customers' minds. People will use social media to talk about the products and services offered by you. They share pictures and videos of products and comment on each other's posts. This feedback is very important and cannot be ignored.
Great for keeping up with competitors
Instagram can be used to follow the activity of your competitors and analyze the way they interact with their community. It is essential to understand their strategies, the contests they are running, the content they are putting up, to improve your Instagram Strategy.
Instagram Marketing Guide for effective strategies
Here is a list of points you must take into consideration for forming a marketing strategy that will help you make a difference!
Defining your Instagram marketing goals
Your goals will determine everything from your content strategy to how much time you spend on the platform. You must know exactly why you are on Instagram. Without having definite goals there will be no direction to your Instagram strategy. There is no "right" or single goal you have to commit to, either. That said, your ROI from Instagram boils down to your goals.
For example, beauty brands focus on highlighting their products and showing the ways to use them. We can take the example of sugar. The brand posts a lot about their products, distinguishing between the various shades and showing ways to use them.
Know your target audience
You must know the personality of your target audience to deliver the content they would be interested in. Providing relevant content is very important to maintain and increase your engagement. Don't compromise on the quality of your posts and messages, and use this platform to bring your audience closer through conversations on shared values and visions.
Run your own Instagram Audit
Running an Instagram Audit means taking a critical look at everything you've done on your profile, analyzing it, and then deciding if it's serving the needs of your business and keeping you on track. Each element of your Instagram profile should feel intentional, including your profile photo, bio, feed, captions, hashtags, and more.
Building content strategy
Instagram is currently offering 6 types of posts: photos, videos, IGTV videos, reels, carousel posts, and shopping posts. Forming a mix of these types to put up relevant content is very important for your strategy. Here's a segmentation of each of the following:
Instagram photo posts continue to be the most popular form of content on Instagram, likely because they're easy to create and edit, and super versatile. You can share photos in landscape, portrait, or square formats. Photo posts can be very engaging with attractive and innovative content.
Let's take the example of Amul which is always ready with a post for every topical topic. Like this post below where Jadeja had played very well in IPL 2021.
Video posts can be as long as 1 min and contain a ton of engagement. Videos tend to be one of the best formats for driving sales, due to their ability to communicate complex stories. That's why so many businesses are investing in creating promotional video content.
In the below video H&M is talking about its new floral collection.
IGTV allows for uploads of up to an hour but it must be noted that people don't generally engage in such videos if they are not attractive enough. Most people engage only for 15 to 20 seconds. So, your IGTV video ideas must be relevant enough for your audience to engage.
Here's an example of an interesting IGTV video by zomato.
Instagram reels are the most popular post form with engagement reaching peaks. These can be as long as 30 seconds and are rapidly growing. It will benefit you from the amazing reach that Instagram (and its video-preferred algorithm) provides, but it's also a great opportunity to repurpose your content and make more of an impact than you would on just one platform.

In the below reel brand factory had followed a trending reel which gathered huge reach.
They have become a favorite for businesses that want to promote new product lines or share event photos and videos. This is because like Instagram videos, carousel posts are more versatile than single photo posts. Plus, you can incorporate both photos and videos into your carousel posts, so they're a great place to get creative. Carousel posts can be shared in the landscape, portrait, or square formats — but you have to stick to just one photo format. They can include between two and 10 photos or videos.
In the post by bewakoof, it introduced its campaign 'Timeless Indigo'
While there are lots of different ways for brands (especially e-commerce brands) to weave sales opportunities into their Instagram marketing strategy, having Instagram shopping posts in your feed is a feature you surely cannot miss. Many brands are using it to their best and the results are truly awesome.

Take for example, Chumbak is actively engaging on social media. Here's how they use Shopping Posts.
With these Instagram marketing guides to help you, formulating effective strategies will no more be a problem. Hope this blog helped in understanding the significance and how to get started.
If you need help with your Social Media Strategy and Management then SavvyTree is here for you! We can formulate and execute your digital marketing strategies with ease.
Start with Social Media Marketing for your business, Contact SavvyTree for a free consultation.