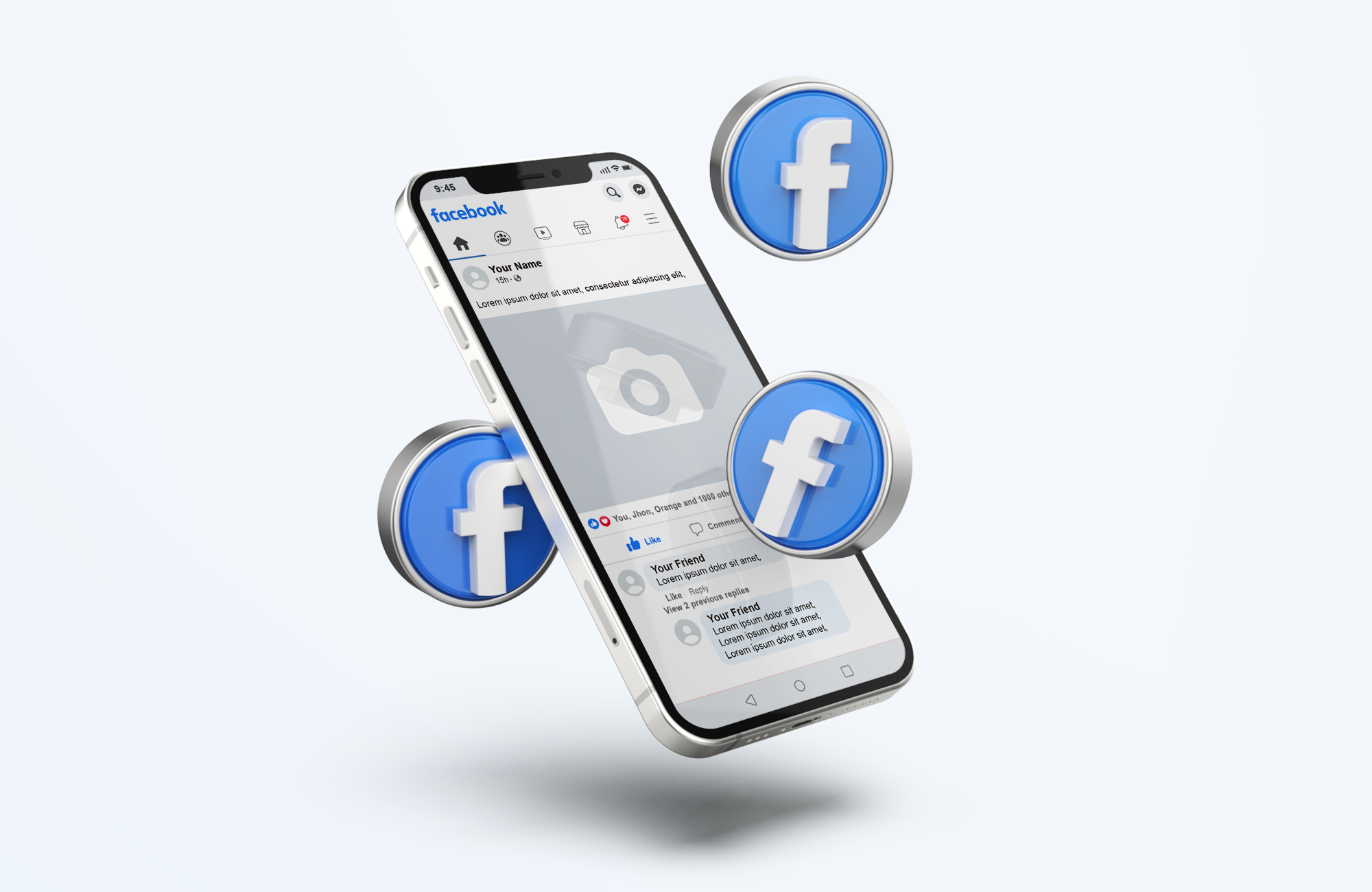 Facebook is the leading social media platform, reaching 59 percent of social media users. It has a monthly active user base of 2.80 billion users. So, how important is it to have Facebook marketing strategies? Well, it can really be a game-changer for your company.
Get ready to master Facebook marketing with SavvyTree!

Let's start with the basics.
What are the types of Facebook posts?
Facebook offers different kinds of posts, each with its own benefit and different kind of engagement. Here's a list of different kinds of posts you can use for your content creation.
In real-

Facebook Text posts: these include just text, no photos, no videos, no links

Facebook Photo posts: Photos are a great way to engage potential customers.

Facebook Video posts: Videos are seen to be even more engaging than photo posts

Posts with links attached: These are posts with a link attached to them.

Facebook Stories: Facebook Stories live at the top of the News Feed

Pinned post: This post will be the first thing that people see on your page.

Watch party: They are a way to screen a public video on Facebook

 

time.
Facebook has a number of advertising options. Let's have a look at them
Image ads: These are simple ads to get started with your Facebook advertising. They are easy to create and gather interest. This is how Bewakoof used image ads. 


Video ads: Video ads can run in the News Feed and Stories, or they can appear as in-stream ads in longer Facebook videos. You can offer a lot of variety in your videos which gather engagement. Here's an interesting video ad by Lakme. 


Poll ads: Using poll ads you can offer an interactive component by adding a two-option poll to an image or video ad. You can add a separate link for each poll choice.


Carousel ads: You can use these to showcase up to 10 images. This can be very helpful in elaborating various aspects of your product or the importance and uses.


Slideshow ads: Slideshow ads are short videos with a collection of still images, posts or existing videos. They have an eye-catching motion and draw the attention of your audience.


Collection ads: These allow you to showcase five images or videos that customers can click to buy a product or service. Shoppers stop has added a collection of ads in the above post. 


Lead ads: They are specifically designed so that customers can give their contact information without typing much. They're great for collecting newsletter subscriptions, signing someone up for a trial of your product, or allowing people to ask for more information from you.


Dynamic ads: Dynamic ads promote your product to target customers who are likely to be interested in them. They use retargeting about which will be explained later in this article.


Augmented reality ads: Augmented reality ads use features like filters and animation to allow people to interact with your brand. The ads allow users to take selfies with the filter and share them on their own channels. This will help in increasing your reach.
There are other options such as messenger ads, stories ads, Instant Experience ads as well.
Keys to perfect marketing strategies
Starting with the strategies is the hardest part of it right? Don't worry we have got you covered with basic tips to kickstart your perfect Facebook marketing strategies.
Goals are essential for any plan. You must know what results you are looking for, whether it be brand awareness or increasing website traffic, gaining leads from your Facebook business page, or any other goal. Thus, your Facebook marketing strategies must cater to your specific needs. It must also be noted that the goals decided by you must be specific, can easily be tracked and measured, realistic, and have a time component. This is important because vague goals are unattainable.
Understand your target audience
Facebook is home to so many users but you need to identify your target audience in order to get an effective strategy. Once you have identified your target audience all you have to do is find them on Facebook. To find your audience on Facebook you can use Facebook ads Manager and to get familiar with your own demographics you can use Facebook insights. While creating your custom audience, you must also note that You are not being too specific or too broad in your choices.
Retargeting means targeting the audience who have already visited your website. This definitely narrows your audience but it increases the possibility of purchase since 100% of your audience is familiar with your brand and they have shown interest in it. It is often seen that people don't make a purchase on their first visit to the website but when they see the brand again it triggers their interest and thus your audience becomes your customer.
Prepare a content calender
Posting randomly without a plan is as good as not posting. It is very necessary that you prepare a content calendar and schedule your posts. Balance your mix of content types and maintain an organized frequency. It is important to post consistently and at the right time . This also helps in being prepared beforehand for any upcoming holidays and events and avoid last-minute preparations.
Plan engaging content and ads
Your content must relate to the brand, have a consistent tone, and must have a clear and precise call to action. It must be catchy enough to get attention from the ones who are just scrolling. Using high-quality images with the right text can get you going a long way. It is also noticed that videos get more engagement. Using emoticons also increases the number of likes and comments on your post.

Facebook prioritizes meaningful, engaging content instead of mere sales promotion, so plan your content accordingly to increase your reach. While preparing ads, you must keep your target audience in mind and end it with a clear call to action. You can offer incentives such as discounts, coupons, and giveaways to interested people by Retargeting as discussed above. Once you have scheduled your posts you must also monitor them and see the results.
Facebook advertisements can be tricky and hard to manage along with your other business goals. It needs your full time devotion to start getting real results. If you need help with you Social Media Strategy and Management, reach out to SavvyTree!
Book your free consultation now.
Go Digital With SavvyTree